Motorola Droid 2 Specs And Price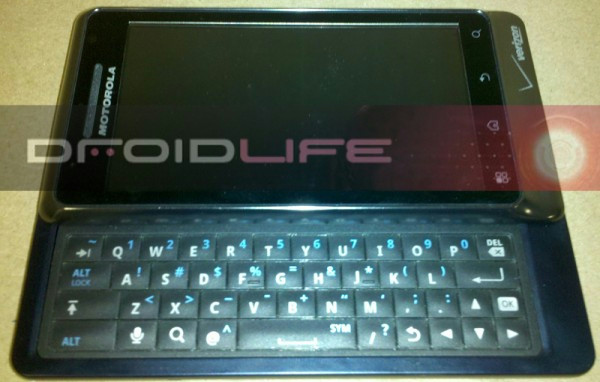 Motorola seems to be covered up with Android these days. It is rumored that Motorola will in fact come out with 15+ new Android powered devices by the end of this year. In our opinion, Android OS gave Motorola hand-sets an all new life and grabbed it back to the top from it's diving position in cell phone market.
Motorola Droid was a huge success and now we have some leaked images and specs of Motorola Droid 2. It is still unknown that what exactly will be the price range for this phone, but we can very well speculate that it will be somewhat similar to price tag of HTC EVO 4G.
Here are detailed specs of Motorola Droid 2:
750MHz Processor
Wi-Fi ( Tethering and Normal Use)
Massive 8G Internal Memory
Pre-Loaded 8 GB MicroSD card
High Quality Updated QWERT Keyboard
5 Mega Pixel Camera
All New MotoBlur UI
BlueTooth
Android 2.1 Eclair
First it was though that Motorola Droid 2 will be coming with an HDMI port and front facing camera, but after examining the leaked images, we have come to the conclusion that this is not the case.