Multitasking In iPod Touch 2G Running iOS 4 [Video]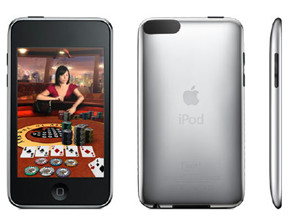 With the release of iOS 4, Apple introduced several new and highly welcome features to its mobile operating system. One of the most anticipated and well-received ones of those was multitasking. While iOS 4 supports both iPhone 3G and iPod Touch 2G in addition to the later devices, unfortunately the multitasking feature wasn't made available on either of these with the update. However, fret not, as we have good news for you iPhone 3G and iPod Touch 2G owners out there in this regard. Read on for details.
According to iH8snow, in contrast to what Apple claims, iPhone 3G and iPod Touch 2G running Jailbroken iOS 4 have been able to unlock the multitasking feature, revealed to be up and running in a video. The multitasking feature was easily activated on iPhone 3G after jailbreaking which is a pre-requisite for doing this on these devices. If your device isn't already jailbroken, you can get complete instructions on how to Jailbreak iOS 4 on iPhone 3G.
Getting multitasking support for these devices would essentially mean a revival of these devices in a way, as Apple might have intentionally left out this feature from the iOS 5 update for the older devices to get more people to buy newer versions of iPhone and iPod.
iPod Touch 2G running iOS 4 has also been reported jailbroken and hence it is no surprise that once you jailbreak it, your device will be able to perform native multitasking as shown in the video.
Unfortunately, at the time of writing, all we have is the video linked above, since the complete details and instructions on how to jailbreak iPod Touch 2G/3G haven't been released yet by iH8snow, but we are hopeful that they will be available on or after 21st June 2010. Stay tuned with us as we will be bringing you complete details on how to make your jailbroken iPod touch 2G multitask on iOS 4.