MXHome Launcher For Android Brings New App Drawer Concept And 3D Graphics
MXHome Launcher for Android has the potential to redefine conventional Android homescreens with it's nifty 3D graphics and one of the best app drawers we've seen to date. Developed by NeoMTel, this new launcher has an original layout, a snazzy interface, more than a few unique features and enough potential to lock horns with some of the highest rated launchers.
The launcher is meant for devices operating Android 2.1 or above and is supported for screens with WVGA and FWVGA resolutions.
Once launched, the home screen looks similar to any other launcher homescreen with the dock at the bottom and app icons on the screen. You have 5 scrollable screens by default but ofcourse you can change that through the launcher preferences. However, swipe beyond the last screen on the right and you will find yourself looking at a clock as shown in the screenshot above.
The clock here reacts to the inbuilt G-Sensor as it gracefully ticks away the time. You can access your dialer, texts, and even toggle certain most used settings.
The launcher sports quite a handful of tweaks, from transition effects to the number of screens. One of the exciting options is the More Themes option, but given that this app was reviewed merely 5 hours after it's release, we couldn't find any themes for it. Hopefully, this will change in due time.
The launcher's app drawer is one of its highlights. It sports two types of views; the List view and the Icon view. Simply tap the button on the bottom-right corner to toggle the views.
If you are wondering what is so special about List and Icon view, hold that thought because you can sort your apps alphabetically, by date, or by category. If you tap the headers of the various categories, that category will fold up to allow you a neat look at your app drawer by ridding it of the items which you don't wish to see.
The Edit button in the top-right corner lets you group apps into categories of your choice via an intuitive drag and drop interface. The launcher does not, however, allow you to create new categories or delete existing ones. But we aren't complaining. This little discrepancy is dwarfed by the awesomeness of the rest of the launcher. Lastly, if you tap the small pie chart looking icon on the top left corner of the app drawer it will show you your current disk usage.
Now as for the missing themes, keep checking at https://mxhome.neomtel.com/ because as for now the links on that site keep sending us back to the same page. However that website gives you a pretty clear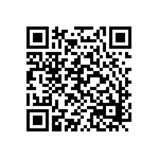 picture of what the developers have in mind with this launcher and if accomplished, we can vouch for this launcher on making it to almost all Android devices out there today.