New Android Market Website Lets You Install Apps to Device from Website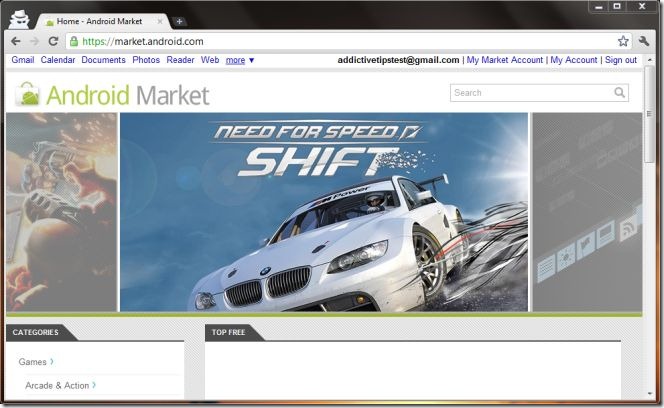 At last, a HUGE annoyance of the Android Market has been fixed! Google has just launched a new Android Market website that finally allows you to install apps to your Android device directly from the website, without the need to install them using the Market app on your phone.
We cannot stress enough on how delighted we are at this, considering we need to test several Android apps each day on many of our test devices each day, and having to do this from the small phone screen is a serious pain. While there are workarounds like using QR codes or the AppBrain market, even these involve multiple steps from the moment we find an app on the Internet to the point when it is installed on our device, when the process could be much more simple! Fortunately, it is now!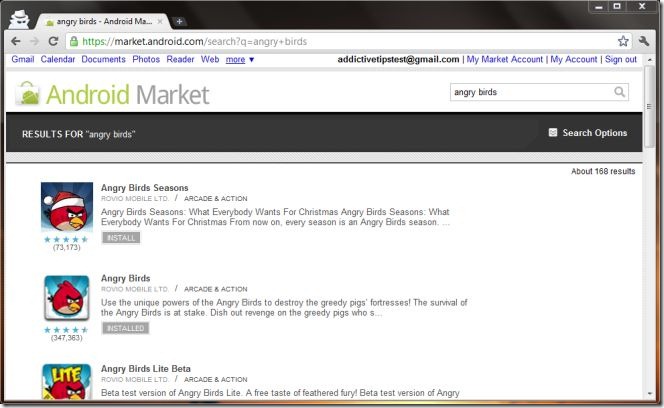 By launching this new Android Market website, Google has finally allowed users to install apps to their devices directly from the website, without having to even touch their device for the purpose. That means no more scanning QR codes or syncing AppBrain market's Android app with the selections made in its website. All you have to do is find the app at the official Android Market website and click install, and it will automatically get installed on your Android device immediately. If the device is not connected to the internet, it will be queued for installation just as soon as the device is online.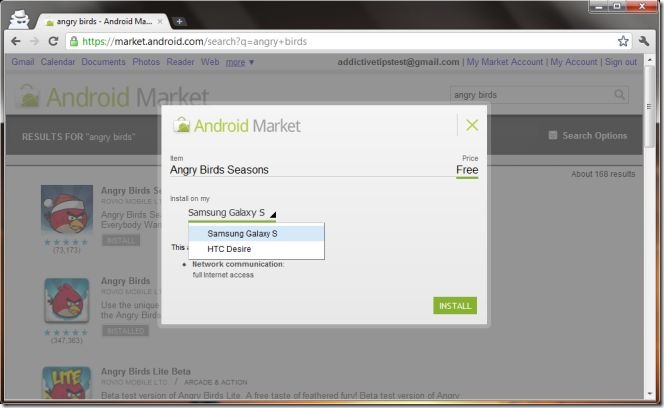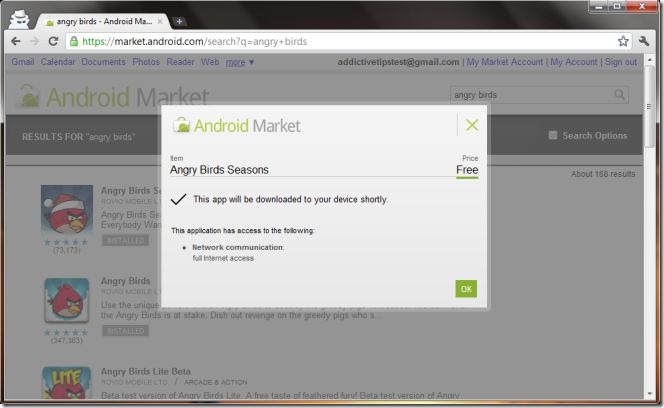 As we mentioned earlier, there is no interaction required with your Android device at all. That does not mean that you can't track progress on it. You still get the regular 'Downloading…', 'Installing…' and 'Successfully installed' notifications on your device, which is a great thing as it gives you feedback that everything is going OK.
This whole process has only one requirement: you must login to the Android Market website using the same Google account that you use on your Android device. You can even manage multiple devices as well as view the list of apps that you have installed on them in the past – all from the website interface.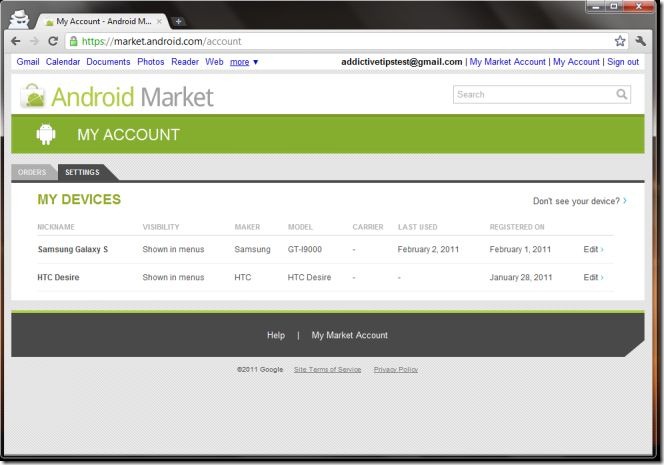 The website is live for all users and the app installation feature can be used by anyone with an Android device that has Market installed and setup with a Google Account. No need to install any additional software, no complicated setup or configuration process. Thank you, Google for finally making things the way they should have been from the very start, at least when it comes to Android Market.