New iOS 5 Game Center Gets Social, Adds Profile Photo And Achievements
One of the major features of iPhone, iPad and iPod Touch that has contributed significantly to the massive success of these devices has been gaming and with iOS 5, this important part of the OS hasn't been neglected. This latest update to Apple's smartphone and tablet operating system brings with it new features to the Game Center, making it more personalized as well as social.
From the very beginning of modern computing, gaming has been an important part of it and as computing technology has progressed, it has become more and more of a crucial component of any device, up to the extent that a good gaming ecosystem can mean the difference between its success and failure. This holds equally true for smartphone platforms. That's why Applehas been smart enough to capitalize on it from the very beginning, providing game developers with tools to create immersive games to keep us indulged (or distracted, depending on what else we are supposed to be doing) for countless hours.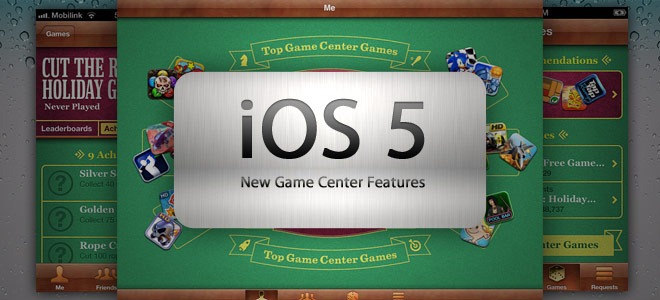 In iOS 4, Apple introduced its Game Center that acted as a hub for all your games. As is the case often with initial releases, it lacked in many aspects such as user profiles, achievement records and social interaction with other games. This lack was felt most by Xbox LIVE users who have had profile avatars and achievements for quite a while now. With iOS 5, Apple has addressed all these shortcomings.
The new Game Center in iOS 5 brings with it the capability to set your own profile photo to personalize your gaming profile. Although it isn't quite like the animated avatar you can have in Xbox LIVE, it's still a start and makes your profile unique.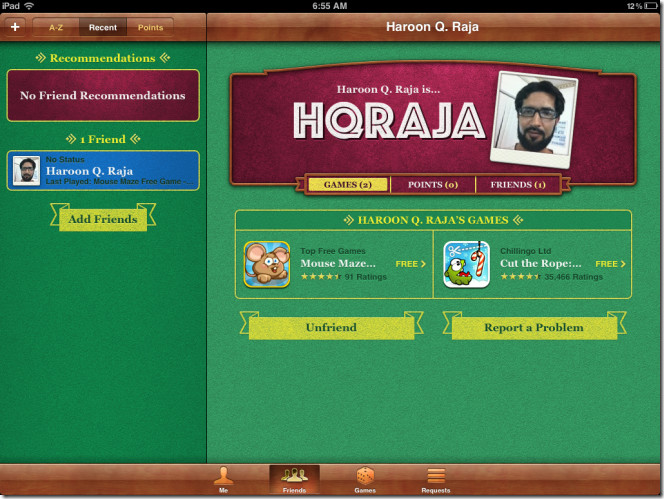 Social features have also been added to Game Center, which will now recommend other players to you to add as friends, based on the games you play as well as on mutual friends you already have. This social interaction will let you discover new games without having to leave the Game Center, as you browse the lists of games your friends or recommended friends play.
Last but not the least, achievement scores have been added to profiles based on your performance in the games you play. This not only lets you boast your gaming prowess to others but also allows you to assess any potential opponents by checking out their scores before deciding to compete against them. This will help avoiding getting your arse kicked by taking on an opponent too tough for you to tackle.
With all these new improvements, the iOS 5 Game Center is definitely on its way to becoming a social hub for all your iOS gaming and with the passage of time, it might even get to rival Xbox LIVE, who knows?
---
This guide is part of the 10 new features in iOS 5 – the latest operating system from Apple for their iDevices.
Improved Game Center (Currently viewing)