Nexus Prime Ice Cream Sandwich Bootanimation For Android Phones Available
Google Nexus Prime is the first Android phone that will surface with much awaited and much longed-for Ice Cream Sandwich Android 4.0 on board. The phone with this new OS was set set to released on October 11th but due to unfortunate demise of Steve Jobs, it has been delayed to 27th October. The Ice Cream Sandwich event will be hosted by Google and Samsung where both these corporations will unveil the OS update along with the phone that will come loaded with it. The Google Nexus Prime comes packed with 1.5 GHz Dual-Core processor along with 1 GB RAM and has the capability to snap video @ 720p. The phone will feature a mega 4.65 Inch screen that will theoretically make it more of a tablet than a phone.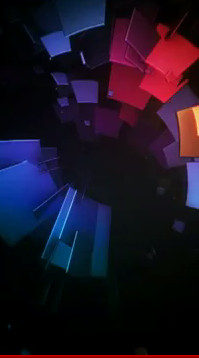 And as the clock ticks and the time for Google Nexus Prime nears, the underground Android development community at different dev portals, forums and blogs is busy acquiring bits and pieces of system that will empower Nexus Prime. So far, no major leak or breakthrough has been recorded in this regard but certain industrious Android hackers at MyDroidWorld were able to acquire the official Bootanimation of Nexus Prime. We aren't too sure if this boot animation is the same that will ship with Nexus Prime later this month, but it looks cool and here's a video for your reference:
According to P3Droid, the developer responsible for releasing this Nexus Prime, this bootanimation has been tested and works on Motorola Droid devices series. We tried to install it on your rooted Nexus S running MIUI ROM but weren't able to see the bootanimation change. However we can vouch on the safety of this hack and there are couple of workarounds that may help you forcing this bootanimation on your phone.
In order to install this Nexus Prime Ice Cream Sandwich bootanimation on your phone, download the flashable ZIP file (file removed) and then flash it from recovery using Install zip from SD Card. You can also try the ADB method where you can push the bootanimation file extracted from the ZIP to Data/Local folder on your phone. In any case, you will need to have root access on your system. In case you want more information or some live hands-on trouble shooting straight from the developer, then head to the offical MyDroidWorld forum thread.
for more information regarding bootanimations, installing and designing them your self, please head to our complete guide on Android bootanimations.