No Touch: Prevent Accidental Touches While Watching Movies Or Reading [Android]
Annoyed by those accidental touches on your Android device's screen that halt your progress while enjoying videos/movies, playing motion sensor-based games, or while wiping dust off it? If your answer is yes, then what you need is No Touch, a free Android app that allows you to block control through touch. The app sports multiple ways to help you prevent triggering controls via accidental touches, the simplest of them all being a tiny little button at the bottom-right of the screen that can be tapped to toggle between blocking and unblocking.
With the screen locked, you can even afford to hand over the device to your kid without having to worry about him/her messing up the device's settings, making calls inadvertently, or indulging in any unintended misuse for that matter.
As mentioned earlier, there are multiple ways to trigger the lock/unlock mechanism; you can tap the persistent on-screen toggle, use the camera hardware button, or long-press the search button (if your device has one). That's not all; by covering the proximity sensor of your device, you can temporarily unlock screen controls. It must also be noted that the locking mechanism does not apply to the notification bar or hardware buttons. You can still drag down the notification bar to take a look at your notifications, and/or use your device's hardware keys even while the screen is locked.
Once installed, the app adds a couple of icons to your app drawer. While the No Touch Toggle icon, as evident by its name, can be used to initiate the app (reveal its toggle), the No Touch Settings icon provides access to the app's settings screen that offers extensive customizability. Apart from toggling all aforementioned block methods on or off, you can also enable/disable the app itself or set it to auto-initiate upon device reboot from the same screen.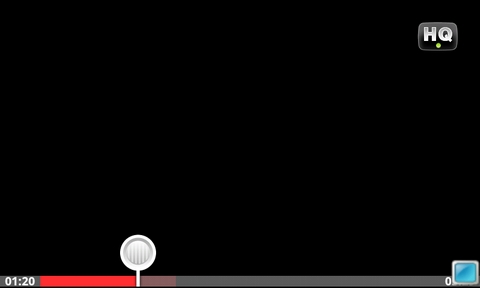 No Touch is available for free on the Android Market. The version that will be downloaded to your device is ad-supported. However, you have the option to Buy the full version from within the app by paying a meager $1.99. Upgrading to the full version removes ads, and adds the option to lock hardware keys as well. To purchase the full version of app, navigate to the very last option on the settings screen. Considering the purpose that NoTouch serves, and taking into account the alternatives present from the same category (virtually none), the app can prove to be a godsend in its own respect.