Official DC Comics Android App Lets You Download & Read Your Favorite Issues On The Go
Prep your utility belts and don your capes, DC fans, for the official mobile client for DC Comics is now available on the Android Market. Developed by comiXology, the app comes packed the same Guided View technology and roughly the same interface that governs Comics for Android – comiXology's acclaimed comics reader. The app lets you browse through, purchase and read all the latest DC Comics right on your Android device. Prices range from $0.99 to $4.99. Additionally, the app features a host of digital comics that can be downloaded for free. Contrary to what one would expect, the reading isn't awkward at all, courtesy of the aforementioned Guided View feature that allows you to shift from one scene or speech bubble in a comic to the next simply by swiping across the screen and caches your progress through each comic, allowing you to pick up from where you left off every time to reopen them.
On opening a comic for the first time, you are greeted by none other than the Man of Steel himself, who takes you through a step-by-step introduction to the app's reader. The reader isn't your run-of-mill document viewer. It is crafted specifically for digital comics. Swipe left or right across the screen to switch between panels, scenes or speech bubbles in the current page, tilt your device to switch to landscape orientation and pinch to zoom further into or out of a panel – all very simple. Tapping once anywhere on the screen displays a header containing the current page number and controls to switch between pages.
The reader always displays a full view of a page before zooming in on its first panel or speech bubble. If you would rather read page-by-page instead of panel-by-panel, you can zoom in while within the full view, read through the whole page and move on directly to the next one from the page controls in the header.
The Guided View feature doesn't just simplify comic reading. In my personal opinion, it enhances it. The dramatic transitions between scenes feel right. Focusing on one scene/speech bubble at a time, it prevents the eye from wandering over to other points in a page, making the entire experience much more exciting than reading a comic off of a computer screen or, I dare say, even in print.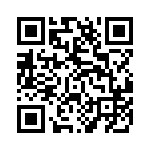 You can grab the app for free from the Android Market via the provided link or QR code.