Official Siemens Industry Online Support App Now Available On Android
Siemens Industry is a reputed name in industry courtesy of the numerous hardware and software based solutions that the company provides. While online technical support has been available to customers via the official Siemens website for quite some time, the company just recently decided it was about time they offered all their online support services to smartphone users and hence, released an app in the iTunes App Store by the name of Industry Online Support. Just after a couple of days of the release of the iOS client, the company has rolled out an Android variant of the app in the Android Market as well. Industry Online Support provides smartphone users easy online access to over 300,000 documents relevant to various Siemens Industry products – a handy tool for technicians, engineers, students and businesses alike.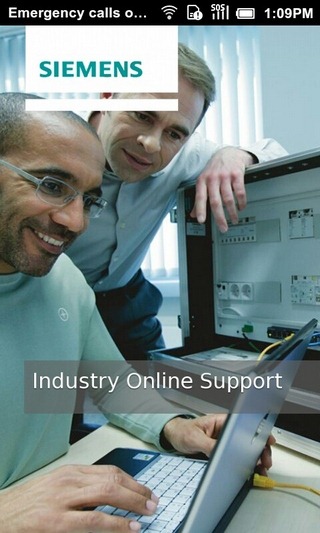 Whether you're looking for a user manual pertaining to a specific Siemens Industry product or searching for a solution from the large FAQ database of the company, the app has you covered. In addition, the app also provides you instant access to various troubleshooting articles, latest firmware/software downloads, characteristic curves, certificates, up-to-date news/events and applications.
The app's homescreen lists all the articles that have been recently added under each category, and keeps you informed of the unread ones. If you can't find a topic of interest, you can use search bar at the top or the Search tab at the bottom of the screen to feed in manual queries.
History of your recent searches is saved by default, and for each search result, you are presented with relevant Articles and Products arranged in separate tabs. Search results can be filtered by category/document type.
There is also an option to mark all items as read. For this, tap Home > Menu > Mark all read. The refresh button in the top-right corner of the homescreen lets you manually refresh all content with just a single tap. All the articles of interest can be added to the favorites list with a simple tap. These articles can then be found under the mySupport tab. Finally, the News tab keeps you apprised of the latest developments in Siemens. All content included within the app is supplemented by rich multimedia content (charts, images, videos etc.) .
Industry Online Support is available in the Android Market for free, and can be downloaded via the link provided at the end of this review.
Download Industry Online Support for Android