Only HTC HD2 Can Run Windows Phone 7, Older Windows Mobile OS Phones Are Out Of Luck
There is some bad news for Windows Phone owners waiting for the Windows Phone 7 ROM to be ported to their devices. According to Tito, XDA Windows Phone 7 Forum moderator, there is no phone other than the HTC HD2 that can handle Windows Phone 7 hardware requirement. Some hardware requirements for Windows Phone 7 are:
Cortex or Scorpion CPU [Snapdragon Processors]
At least 256 MB RAM
8GB Flash Storage Is a Must
GPU Acceleration With At least Direct X 9 or Above On Board
5 Mega Pixel Camera In This Case Is A Requirement Too.
We don't really know what to comment on these stringent and non-beneficial hardware requirements, but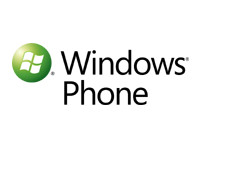 one thing is for sure that Microsoft is following Apple's paddle. This is the main reason that Android is favored by most Smartphone users because it doesn't really have any low-end or high-end hardware requirements and is open source. These unnecessary requirements might give a severe blow to Microsoft's not-so-promising Window Phone OS user base.
Here is what exactly the forum moderator declared:
There will be NOOOOOO devices capable to port WP7 to other than the HD2!!!

---

I am sorry guys, other than the HD2, there would be no possible ports of WP7 to any other devices. Unlike WM, WP7 has strict hardware requirements, and it being on other devices is highly unlikely and unreasonable to port to because of the limitations of previous devices…
In our honest opinion, it's about time that you should get rid of your old Tytns and other Windows Phone OS based device and go for new Windows Phone 7 devices. We believe that like iOS and Android, it should be mandatory for Microsoft to come out with a lighter version of WP7 that old Windows Mobile or Windows Phone devices are capable of handling. We would love to see what you have to say regarding this hardware bar, go ahead and use the comments section to let us know.