Opera Mobile Emulator For Desktop
Until recently if you wanted to test and debug the mobile version of the site in Opera Mobile, the only way was to get a phone with Opera Mobile installed. Opera Mobile turned out to be a huge success on the iPhone topping the Apple AppStore in all countries simultaneously, but not everyone has the iPhone or Android handsets to check their site's compatibility.
To make it easier the Opera dev team has now released Opera Mobile 10 for Windows, Linux, and Mac that contains the same code as it's mobile phone counterpart. Which means you can debug and test your mobile-friendly site without having to grab the physical handset with Opera Mobile installed.
The complete review of the application can be read over at Opera Dev blog. It covers screen sizes, controls, features, user agent string, widget settings, and many other topics.
Looking at the screenshots below, you will notice that all features are intact and works exactly like they do on mobile. Download link is given at the end of the post.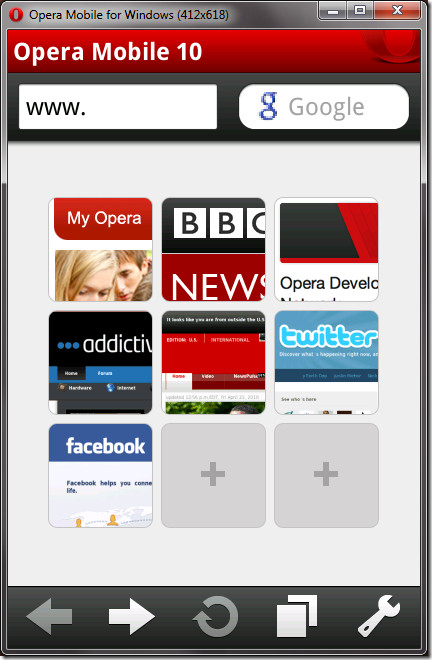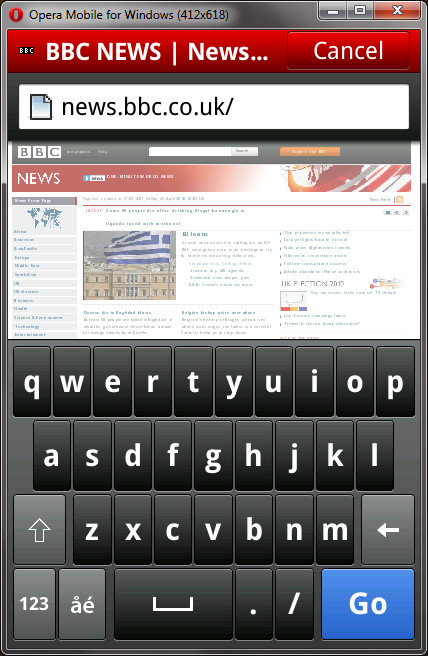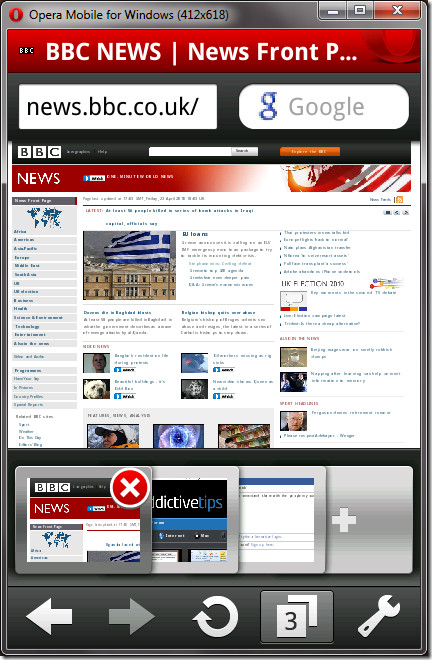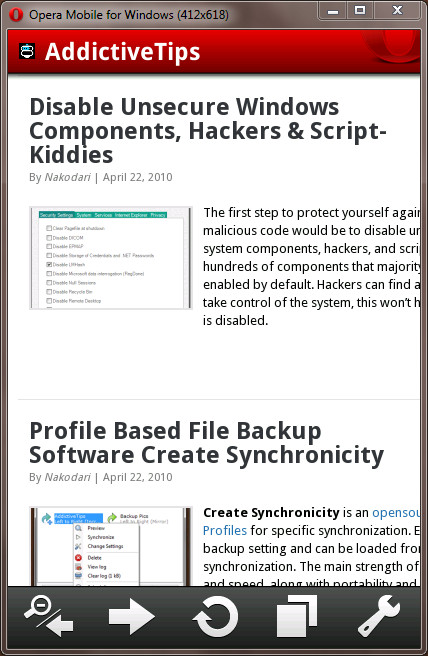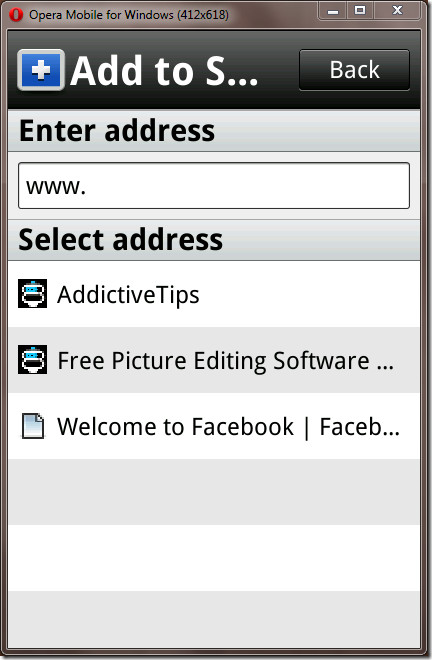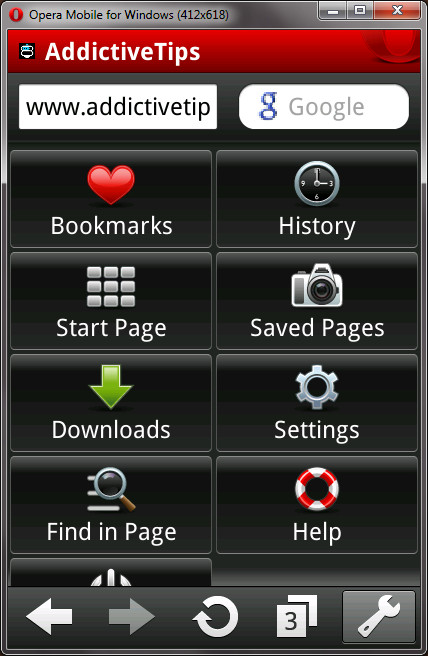 Download Opera Mobile 10 Emulator