Overclock Verizon Fascinate To 1.2Ghz With FrankenKernel [Voodoo Lagfix Enabled]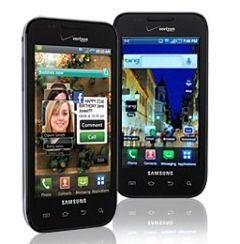 FrankenKernel is a custom Android kernel for the Verizon Fascinate that is overclocked to 1.2GHz and includes Voodoo Lagfix along with a few other optimizations. If you want to overclock your Fascinate while fixing some of the problems with its original kernel, read on for more details and installation instructions.
This kernel applies only to the Verizon's variant of the Samsung Galaxy S dubbed as the Verizon Fascinate and will not work on other Samsung Galaxy S Series devices. Developed by XDA-Developers forum member comradesven, this kernel is based on jt1134's recent kernel with the Voodoo sound patch and also includes the new red Voodoo-aware ClockworkMod recovery.
In addition it also includes the fix to disable the VZW battery check, allowing batteries for the other Galaxy S phones and third party batteries to work on the Fascinate. Lastly, it also has the SirGatez's USB fix applied to it for the phone being recognized as a CD drive.
FrankenKernel comes in two variants – a regular one with 7 speed overclocking and another version that has been undervolted to consume less power and give a longer battery life.
Disclaimer: Please follow this guide at your own risk. AddictiveTips will not be liable if your device gets damaged or bricked during the process.
To install this kernel, just the version of your choice from the regular and undervolted kernels linked below and either flash it to your phone using Odin or use our previously featured app Tuxility that lets you flash and backup a kernel as well as perform several other maintenance functions directly on your phone without having to connect it to a computer.
Download FrankenKernel 1.2Ghz (regular version)
Download FrankenKernel 1.2Ghz (undervolted version)