Oxygen ROM Brings Android 2.3.5 Gingerbread To Huawei u8800 [Download]
If you have a Huawei Ideos X5 U8800 and were looking to get some Gingerbread that boasts of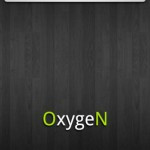 AOSP, then there is some great news for you. Dzo, Senior XDA Member, has managed to cook an unofficial Oxygen custom ROM for this device. Oxygen ROMs are highly favored 3rd party Android firmware for users who like to keep it minimal, stock and clean. On a personal note,  I also favor Oxygen ROMs because of less clutter, great battery timing and high level of customization that can be carried out. And apart from all the awesome functionalities this ROM brings to your U8800, you also get updated to Android 2.3.5 Gingerbread without any trouble. The Oxygen ROM port for u8800 is based on Oxygen Version 2.2.1 and is Android 2.3.5 GRJ90.
As this is an initial port, so you can expect some bugs to pop-up after you flash it on your phone. A good practice in this regard is to keep visiting the official ROM page [that is always linked in virtually all AddictiveTips tutorials and ROM based hacks] to see if a new version is available that can address current build issues. Some major bugs identified in this ROM are :
Non functional Wi-Fi Hotspot
Notification Led Flashing Issues
USB Tethering Problems
The ROM also comes with tweaked and modified custom Kernel that empowers your phone to run at a whooping 1.0 GHz. And apart from this, the other features of this Oxygen ROM for u8800 are listed below:
Modified Kernel – 1GHz, updated touchscreen driver, faster graphics.
Working Wi-fi & BT – Wi-fi shuts down when the screen is off by default, change this in Wifi Settings..Menu..Advanced..Sleep policy and set this to "never sleep" if you use wifi often.
Working Sensors
Working Audio Out and In
Oxygen settings App
Optional Battery Percentage
Optional Notification Power Widget
Market App – needs an SD card to download apps
Launcher Pro – I prefer it to the stock launcher but both are included (try the transition effects in Menu..Preferences..Homescreen Settings..Transition effects)
Torch
Like other ROMs, you will need to have a rooted Huawei u8800 X5 along with a custom Recovery installed. Download the ROM file, copy it to SD Card root, reboot into recovery and flash it after you have made a Nandroid backup of your current ROM and Factory Resetting / WIPING the phone. In order to gather more information on how to get this ROM running on your phone and to say a personal Thank You to the developer, please visit the official XDA thread for the ROM.