Personalized Social Newsreader Smartr Now Available For iPad
There are a lot of news apps for iOS in the App Store, so new apps have to come up with something really special to make their mark in the market. Smartr is an app which, on the surface, appears to be just a newsreader but sports a few extra features that are pretty rare for other apps of its kind. The app is focused solely on sharing, and using this app, you can stay up to date with the latest happenings in any field, and then publish any news article to Facebook, Twitter or your blog. Smartr for iPhone has been around in the App Store for quite a while now, but I have always been of the opinion that news and magazine apps are better suited for tablets. If you hold the same opinion and have used the smartphone variant, happy to see that an iPad version of the app has finally been released.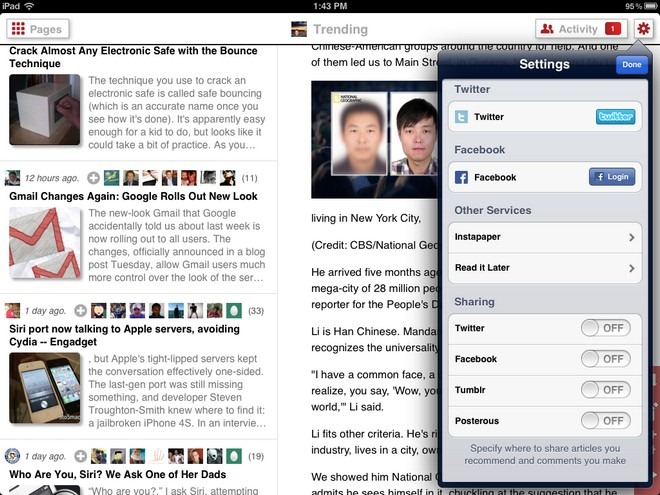 The interface of the app is pretty much like a bunch of other tablet-optimized news apps out there, with a list of articles in a side bar, and the chosen article opened in the main area of the screen. Smartr gives you plenty of choices when it comes to selecting which categories really represent your area of interest so that your feed isn't too cluttered. Tap the Pages option at the top of the screen to browse through the apps pre-defined categories. Tapping on any one will take you to its individual feed. In addition, you can add a page of your choice and subscribe to all its updates separately.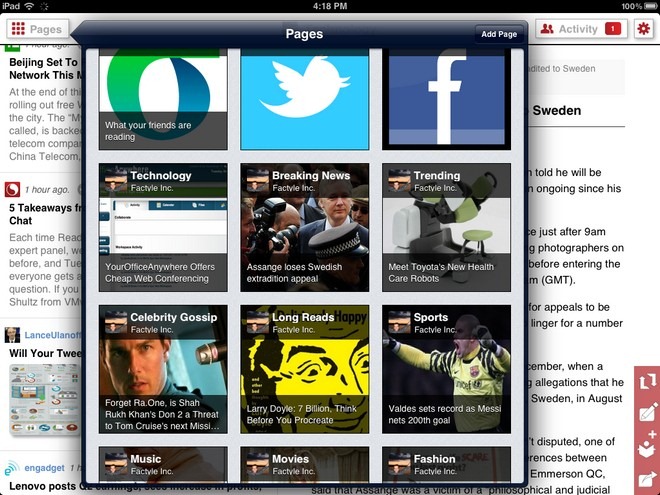 Now that we have covered all the conventional newsreader aspects of Smartr, let's move on to its unique features. With Smartr, you can create your very own blog of sorts from a group of feeds of your liking. For that, you have to sign up using your Facebook or Twitter account, and even if you don't want to blog, you can share individual items over Facebook or Twitter with your friends. The app is pretty social too; you can interact with other users who have read the same articles as you have.
Smartr comes with InstaPaper support, which means you can save an article for offline viewing if you are in a hurry, and view it later from anywhere. The whole look and feel of the app conforms to your taste and appears as a custom newspaper. Needless to say, the level of customization offered by the news feed is truly amazing. For free, Smartr is certainly worth a try. Links to the both the iPhone and iPad variants of the app are provided below.