Pool Party – Google's New Photo Sharing Android App
The developers over at Google certainly aren't having much time off these days. With Google+ just released merely days ago, they have come up with another ambitious app called "Pool Party". Pool Party lets you share your photos much like Instagram does for iPhone. There are some really neat editing options and photo filters offered by Pool Party, but if you have already taken to Google+, this app is perfect for you. Although there are sharing options available for Facebook and Twitter, the Google+ integration is just awesome. The release is in closed beta version for now and much-sought after by dedicated Android users. As can be expected, the app aims to become the most widely used social photo sharing tool, and beat Instagram in the process.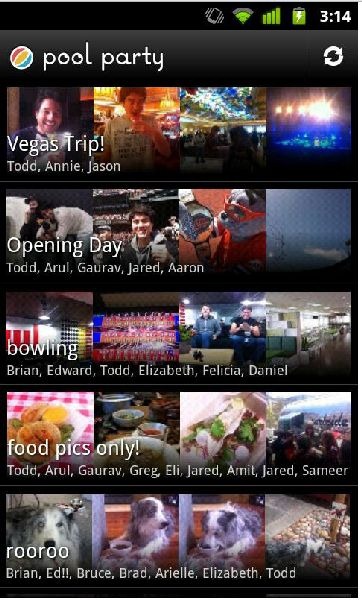 Pool Party has a number of charming features, like editing your photos in real-time and uploading them for the benefit of your friends in specific albums. It improves the privacy issue compared to other photo sharing apps as you get the ability to apply certain permissions on different albums. You can specify one-by-one which user to share each album with. Pool party also has the ability to link with Facebook and Twitter and share photos with your Friends and Followers. Like PicPlz for Android, Pool Party lets you share your photos almost like a live stream. Looks like Google is killing two birds with one stone.
To use the app, once you have snapped a picture from your phone camera select the option related to Pool Party. There are editing options like scaling, moving, shifting and even changing color or style. You also get the privilege to subscribe to photo feeds from your friends using the app or even if they are not its users, you can connect to your social network via this app too.
So there you are. It remains to be seen though if this turns out be just another photo sharing app or something really marvellous. A lot depends upon the success of Google+, judging by the app's integration with it.
Update: As soon as it became clear that Pool Party was never going to become the new Instagram, Google acted sensibly and discontinued the service. The release of Instagram for Android proved to be the last straw, but the guys over in California had the last laugh, and a few months back, Google acquired Instagram, thereby eliminating the need for having another photo sharing service like Pool Party.