Qualcomm's Vellamo – Mobile Web Benchmark For Your Android Device
If the browser of your Android device is having problems loading heavy web pages, then you probably need to run some benchmarking tests for proper technical evaluation. Qualcomm's Vellamo Mobile Web Benchmark, like the company's OpenGL benchmarking app, Neocore, evaluates performance of your web browser by running various tests on the device. The app runs tests for graphical rendering, javascript, overall user experience and networking protocols. Test parameters include calculating frame per second (fps), base score, weighted score and other scores based on the content sitting on various websites.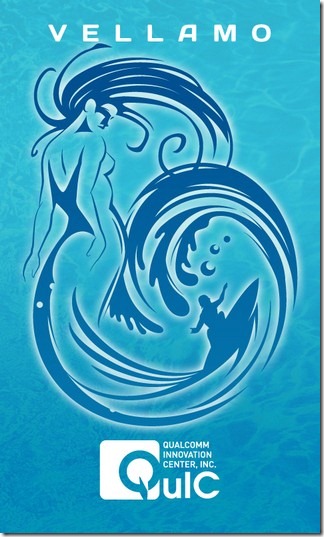 The app uses as many as 11 different tests on your web browser to assess and analyze overall web-based performance in a mesmerizing full-screen UI that keeps you enticed while tests are in progress. If your device lags behind in handling a certain testing criterion, you' would notice obvious glitches/patches on the screen. Users can opt for a complete test or choose to test selective aspects by selecting any of the available custom tests. Also, the System Information button displays a comprehensive list of technical specifications of your device. The Last Numbers button within the menu lets you check test statistics from the last test run before you opted to upgrade your current firmware.
Once tests are complete, the app prompts you to share your results over the web and displays the Vellamo score for your device along with a comprehensive comparison with other popular devices. Results are based on the following four aspects:
Rendering
Javascript
User Experience
Networking
If you find your particular Android model listed way down the order, then you should perhaps head over to the market for a new device with better and enhanced performance – at least in terms of opening latest websites on your device.
The app has been designed to run tests only in portrait orientation. Depending upon the technical specs of your device and internet speed, test duration could take anywhere between 2-5 minutes or even more to be completed. We managed to run tests on our Samsung Galaxy S and HTC Desire Z simultaneously. Not only was the Samsung model quick to run through all tests but it easily beat the later by a heavy margin (their Vellamo scores being 773 and 549 respectively).
Vellamo Mobile Web Benchmark is available in the Android Market and is compatible with Android OS 2.1 or higher. You can download Vellamo Mobile Web Benchmark from the provided Market link.
Download Vellamo Mobile Web Benchmark for Android