Record, Stream & Share Videos With TJUNKS Video Camera [Android, iOS]
TJUNKS Video Camera is a cross-platform video sharing app for iOS & Android (with the BlackBerry client in the pipeline) that lets you record video clips and instantly share them with the other TJUNKS users from all over the world. Shared videos are streamed on the official TJUNKS TV website that can be accessed from within the app as well. TJUNKS Video Camera sports a wide range of features through which you can search for users & videos, comment on videos, get friend suggestions, follow others or be followed, connect to multiple social networking services, manage the TJUNKS Lifetime (validity period of your recordings on the server) and lots more.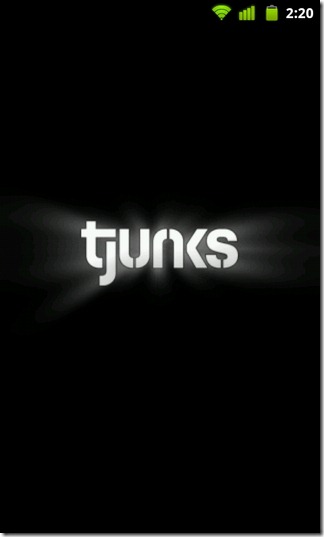 Using your Facebook and/or email account, you can sign up with TJUNKS service for free. Share your videos with an expanded network of friends by connecting your Twitter, Foursquare and Tumblr accounts with TJUNKS Video Camera.
When launched for the first time, the app takes you to the video recording mode straightaway, so that you can record your very first clip and announce yourself on the TJUNKS network by sharing it with the world. The app lets you capture clips up to 30 seconds long. Press the red REC button to start recording. Once recording is finished, the app takes you to another screen from where you can replay your clip, retake a fresh one, view your location, enter a relevant title for your video, pick a social networking service to share it on and eventually, hit UPLOAD. Upload progress can be monitored from the status bar notification.
Looking at the app's homescreen, we find that the TJUNKS Video Camera app is all about five main tabs namely TV, REC, Feed, Feedback, Recorded and More.
From the Feed tab, you can view videos shared by other TJUNKS users. Tap on a user to follow him/her and to view all their shared videos along with the comments and detailed stats for each clip.
The Recorded tab contains all your video recordings whereas the Feedback tab contain responses of other users on your shared content. The TV tab launches TJUNKS TV and streams shared videos from all across the globe.
The settings menu can be accessed from the More tab. From within said menu, you can toggle the add Video location option, manage the password and various notifications for new videos, comments, forwarded videos as well as for your new followers.
TJUNKS Video Camera is not a bad companion at all to have with you while you're out on a vacation or wish to share the video clips of the newborn with your grandparents.
Download TJUNKS Video Camera for Android
Download TJUNKS Video Camera for iPhone, iPad & iPod touch