Registry Editor For Unlocked HTC Windows Phone 7 Devices Available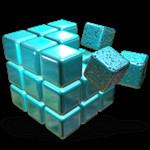 If you own a Windows Phone 7 device manufactured by HTC and have either unlocked it using ChevronWP7 or have an already unlocked developer device, you can now install a registry editor on it to gain access to the phone's registry for modifications and tweaks. This can be really handy for those of you who want to hack and customize their WP7 devices for many purposes. Read on for more details, download link and installation instructions.
This registry editor for Windows Phone 7 was released by XDA-Developers forum member blutz earlier today and is based on the work of another developer nico. At the moment, it does not show some of the registry paths but the developer intends to add an option for manually specifying the key that you want to edit in a future release so that you can edit a registry key that is hidden by default if you know its name.
This handy app lets you access the registry of your WP7 device and add, modify or delete its entries, just the way the build-in Windows registry editor lets you do all that on your Windows PC. You can enable or disable several built-in OS features using this, as well as enable or disable features of several built-in apps. In addition, this also allows you to apply mods and hacks across the operating system not otherwise possible, override several security restrictions, and overall expand the capabilities of your device.
To install this Registry Editor, you must either be using an WP7 device intended for developers that is already unlocked, or one that you have unlocked using the ChevronWP7 tool that we have featured here earlier. Note that this tool supports only HTC phones and will not work on phones by other manufacturers so those of you with WP7 devices by Samsung, LG and DELL are out of luck at the moment. Considering how the custom development scene goes at XDA, we're hoping this registry editor will soon be ported to those devices as well, or other variants working for these devices will pop up soon.
The installation procedure is quite straightforward – just download the app from the link given below, extract the XAP file from the zip archive and install it to your phone using a tool like TOM XAP Installer that we just featured. Once installed, you can access it in the app list of your phone.
For more information, head over to the XDA Developers forum thread link provided below.