Registry Editor And Near Root Access For Samsung Windows Phone 7 Devices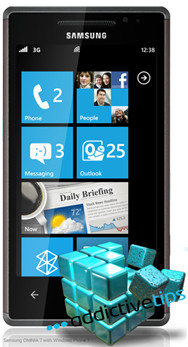 Owners of Samsung Windows Phone 7 devices are in for quite a treat. So far Windows Phone 7 devices have proved quite adamant in allowing us registry or root access. If your phone is developer unlocked, Heathcliff74 has put together an app called WP7 Root Tools which has hopefully sparked of the drive towards total root access on WP7 devices. WP7 Root Tool is so far the closest you can get to gaining root privileges on your device. For more on this awesome app, read on!
The app so far allows you registry access allowing you to edit registry files in your phone, and promises updates to file explorer and a tweaker app. But with the first release it all boils down to the fact that you now have near root access on your WP7 device. Now when we started of with saying "Owners of Samsung Windows Phone Devices", that was because this tool apparently is only functional with Samsung phones only for now. The reason being that a small part of the code uses Samsung specific functionality.
Below you can see what the app looks like.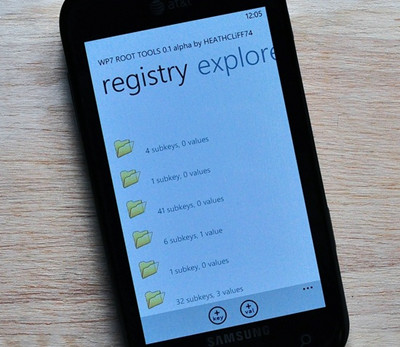 We must stress that this app is strictly for those who know what they're dealing with and by that we mean people who are familiar with registries, cause your phone will very possibly experience some turbulences when tinkering with this app.
So if you want to give this app a try, download it from the link at the bottom of the page and install it via a XAP installer.
For updates and queries regarding this app, visit the forum thread at XDA-Developers.