Root HTC EVO 4G, Wildfire, Aria, Desire and Droid Incredible with unrevoked 3.3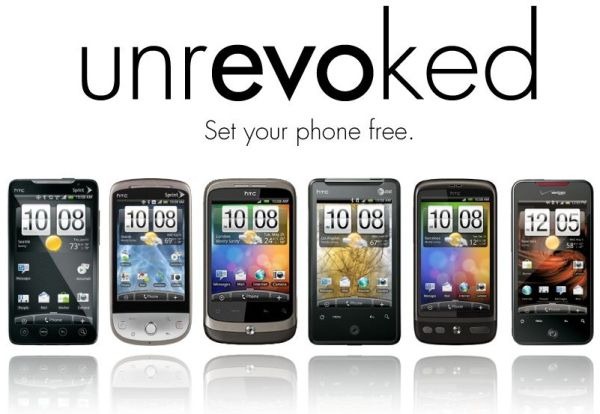 The latest 3.3 version of the popular unrevoked rooting tool for HTC Android devices has just been released today, bringing much-needed and long-awaited support for latest versions of HBOOTs and official OTA updated ROMs. If you own an HTC EVO 4G, Wildfire, Aria, Desire or Droid Incredible, read on for details and rooting instructions.
We have featured unrevoked before on multiple occasions and it has been our favorite tool for rooting our Android devices. The latest version released today adds support for the HBOOT and official ROM updates issued after the last release of unrevoked so many of you who updated their phones and weren't able to use unrevoked to root them can now use the tool without any issue. While the tool still supports HTC Hero, this update doesn't apply to it.
This update – which basically applies to the unrevoked recovery method – brings ClockworkMod 3.0.0.2 recovery with it for the HTC EVO 4G. While this version of ClockworkMod recovery might be implemented in the tool for the other supported phones as well, we are not sure of it yet and have confirmed it only for the EVO 4G. This latest ClockworkMod recovery uses the latest EVO 4G kernel and allows you to backup your WiMAX keys using nandroid backup as well. Furthermore, it encodes the serial number of your phone in the WiMAX key backup taken. This is to make sure that a WiMAX key backup can be restored only to the device it was taken on, preventing the chance of abuse of one's WiMAX data plan if the backup is leaked to someone else.
To root your device, just head over to the unrevoked website, choose your phone and follow the instructions – it really is that simple.
UPDATE:
Several users have been experiencing issues with this update and we found a solution on XDA-Developers forums shared by member pandafloski that we are going to share with you.
Even if you already have USB Debugging mode on, toggle it on and off a few times.
Make sure you uninstall ATK and HTC Sync before running unrevoked.
Turn your phone's Wi-Fi off
Disable installation of non-Market applications by going to Settings > Applications.
Make sure to set 'Charge' as the default connection type when connecting your phone to the computer via USB.
When you attempt to root after taking care of these few things, phone may automatically reboot after first opening ClockworkMod recovery but don't worry as this won't happen when you open recovery again.