Rooting HTC Incredible S Possible Now [Requires S-Off Handsets]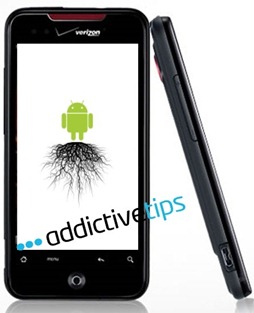 HTC Incredible S is one of HTC's newest devices out there in the market. Considering a huge HTC fan following, the phone is now in the hands of lots of users eagerly waiting for the device to be rooted so that it's true potential can be unlocked. However, while the root has been confirmed to be successfully achieved, it's not hopeful for many Incredible S users. Read on to root your Incredible S and cross your fingers and hope you're one of the few lucky ones!
As said before, the root has been made possible thanks to YuHong of GoAPK, but here's the catch, your device needs to have S-off. While the method to gain S-Off has not yet been devised there are some devices out there that come with S-Off, but then again, most don't. So if you're one of the few lucky one's your Incredible S is good to be rooted.
The root is done via a custom modded recovery that needs to be flashed to the phone, and once that is done, you can install the custom rooted ROM which is based on the official 1.38 firmware. Now normally we would've included the step by step instructions on exactly how to achieve root on your device but the guides are in Chinese. While Google Translate did the trick for us, we cannot take the risk on the instructions before fully knowing and verifying the exact steps involved. May we add that the ROM does have an English patch for it, in case you got worried.
However, if you're adventurous and trust Google Translate, you can read the instructions and download the ROM and Recovery from the following links:
For updates and queries visit the forum thread at Goapk.