Root myTouch 4G With VISIONary Root App [Temporary Root]
We don't really know if you have your MyTouch 4G or HTC Glacier with you, but we know that folks over at XDA forms have already gained temporary root access. With all thanks to revolutionary one click rooting app, VISIONary, mikeyboc at XDA forums was able to root his MyTouch 4G with limited permissions.
We won't get into opinionating on how this root is not a permanent root or whether it should be called "root" or something else; here is the narration from user himself:
…Played around with a MT4G and it will gain root by using VISIONary, BUT even with root access I was unable to write to system as it was r/o and would not let me change it using Root Explorer. I would have to rerun VISIONary after reboot as well to regain root access…
So, incase you have your myTouch 4G all set for temporary rooting here is the step by step method to do so.
The first step is to launch market on your phone. You can also scan the QR code below to install this app on your phone.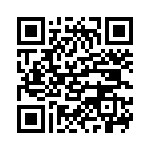 Now search for VISIONary app and install it.
Once this is done, exit market and you will see a yellow triangular VISIONary icon.
Now tap on the icon and follow onscreen instructions to gain temporary root access. You can also set the option to re-run the root at boot so that you won't have to root is again.
Please note that this root is non-permanent and you void your warranty when you attempt it. Plus there are strong chances that you can also end up with a brick, so caution is advised. The rooting procedure is still in very preliminary process and it is advised to wait for a root that "sticks". It is very difficult and nearly impossible to flash custom ROMS on temporary rooted devices.
Disclaimer: Addictivetips will not be responsible in case you brick or incur any other damage to your device following this guide.