Root Samsung Galaxy Pro B7510 With Z4Root [How To Guide]
Samsung Galaxy Pro B7510 is an interesting answer to HTC ChaCha, of course without a Facebook dedicated key, with a 2.8 Inch screen, 800 MHz Process, Android 2.2 Froyo and a decent physical QWERTY keyboard. We are sure that Androiders with geeky flare might not go for this one, but for those who do, can now easily root this phone to hack away bloatware and branded stuff onboard.
Of course this phone won't be attracting too much of developer attention due to it's non-geeky and straightforward nature, but rooting the phone will help you in gaining complete control of this device. You will be able to run Apps from Market that require root and there is a possibility of flashing a custom Recovery if made available.
Disclaimer: Please follow this guide at your own risk. AddictiveTips will not be liable if your device gets damaged or bricked during the process.
Rooting Samsung Galaxy Pro B7510 is pretty easy and can be accomplished in few simple steps provided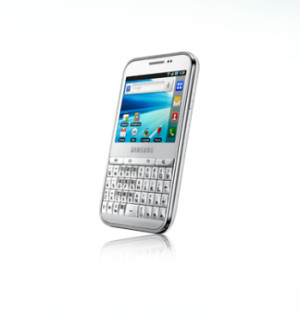 below:
The first step is to connect your phone to the computer via USB cable.
Now mount SD Card as disk drive.
Once done, download Z4Root App from here and copy APK file to SD Card root.
After this, disconnect your phone from the computer and enable Unknown Sources by going to Settings > Application > Unknown Sources.
After this download Astro File Manager from Market and follow onscreen instructions to install the Z4Root APK you earlier copied to SD Card root.
Now tap to launch the Z4Root app and you will be able to see a blue screen with Root button in the middle.
Tap on the Root tab and wait for the exploit to run and gain rooting privileges.
Once done, restart your device if it doesn't restart automatically.
And there you go! You now have root on your Samsung Galaxy Pro B7510. You can now install any app from Market that requires root and also if you are a developer, you can also work on a custom recovery. In case this method doesn't work for you, try Super One click app for the purpose.