Send SMS Text Messages From Android Tablets With TexTab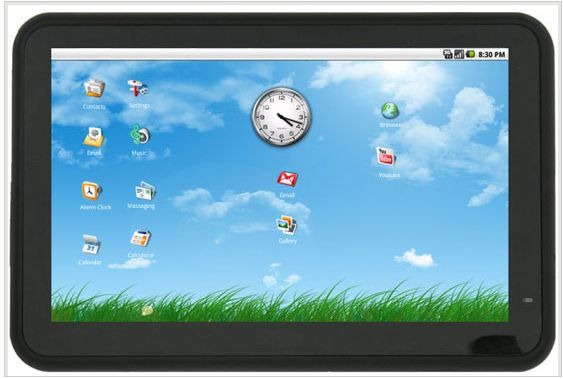 Be it Samsung Galaxy Tab 10.1, Asus's Eee Pad Transformer or any other Android tablet, the concept behind such devices is to create a hybrid of laptops and mobile phones. That means tablets have the energy consumption and portability of a smartphone coupled with the superior processing power and better display of a laptop. But sadly, this fact also implies that  some of the features might be lost in this hybrid that are taken for granted in the dedicated devices. One such huge utility missing from tablets is the presence of SMS. Don't you sometimes just get so lost in your tablet that you wish that it could act as your mobile phone too and you won't have to part with it for even a single moment? If that's the case then here's the solution for your worries, in the form of the newly released app TexTab!
TexTab has been developed by the renowned Cydia developer howettl, who has made the app useful as well as glossy. Working over Bluetooth, TexTab helps you send and receive SMS right from your tablet employing an interface just like a phone and optimized for Android Honeycomb.
So what do you need to do to be able to use this app?
Installation:
First you have to have the .apk file downloaded to your tablet and phone. To download, follow the link here. Once that is done install the app on both devices (installation procedure is simple enough, like any ordinary app installation). Now that you have the app running on both of your devices, you are ready to run it.
Using The App:
Once inside TexTab you have some initial setting up to do. Pair up both devices by making them visible from the menu and then requesting connection from your tablet to phone or vice versa. All done. You will have a texting interface on your tablet which will allow you to use your tablet pretty much like a cellphone.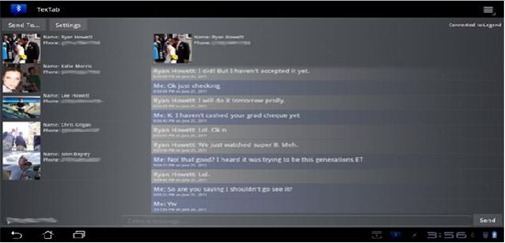 The app has a lot of potential, and the developer has promised to keep improving it. However, it must be noted that there are some device-specific bugs in the app. Luckily, only one generic and universal bug has been unearthed so far, that being the unreliability of the connection at random intervals. Otherwise TexTab should work just fine on almost any Abdroid tablet out there.
Further development issues and discussions can be pursued at the XDA thread for TexTab.