Shorten And Share Links With Unofficial bit.ly App For Android
New to the Android Market, D Bitly is a free, unofficial client for the bitly URL shortening service. Particularly useful for sharing links via SMS, the app lets you login with your bitly account, shorten and share URLs and view a log of all previously shortened links, allowing you to re-share previously shortened links with a couple of taps, instead of having to copy and shorten them all over again.
The app greets you with a login screen. Enter your bitly account info and tap Sign In. To shorten a link, simply copy it to clipboard, paste it in the URL field on the app's home screen and tap Shorten. Once that is done, you can Share the link directly from within the app or Copy it to clipboard. Tapping the History button displays previously shortened links complete with the option to Copy and Share buttons beneath each.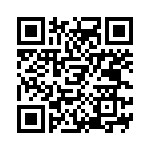 You can grab the app for free from the Android Market via the provided link or QR code.