Six-Guns: Third Person Shooter Set In The Wild West [Android Game]
Six-Guns, developed by the popular mobile game studios Gameloft, was first released for iOS devices, back in December, 2011. Though the game was met with average reviews from the fans and critics alike, early anticipations were high for its Red Dead Redemption-like setting, stunning visuals and sandbox-style gameplay. Now, after almost three months since its inception, the game has finally landed on the Android platform. This third-person shooter is set in an Old Western Frontier and has open-world gameplay. Just like most Gameloft titles, the game's size is quite large (please note that after the initial installation, the game requires 400 MB of free internal storage space for additional content download), but as this is a trending factor with todays' mobile games, it won't hold back most gamers. Saddle your horses and read on to find whether this game was worth the wait for Android users.
In this wild west action/adventure game, you basically play the role of a silent gun slinger, Buck Crossshaw, an outlaw from some distant land, who has recently arrived at Arizona. There is pretty much no story to follow at all, other than the description which has been given on the game's official page. So, the lack of any story makes the whole experience a little dry.
The controls of the game comprise a virtual joystick to move the player around. You can use the fire trigger to shoot your weapons, as well as perform melee attacks in close combat. You may travel around the map to accomplish different tasks and earn rewards in return (the rewards can be used to purchase different items, e.g. weapons, ammos, upgrades, health potions and other fancy stuff). All these tasks are replayable, to let you earn more rewards, though it becomes harder and harder each time you finish a completed task.
Tapping the mini-map on the right side of the screen, gives you an overview of the game's world map, which lets you know your current location, accessible quests and the names of different towns in your current city. You can always fast travel to another city by tapping on the railway track icon, and all the missions are also accessed from this map. The missions comprise different tasks, like killing wild vampires, horse racing, saving hostages, and other misc. quests that soon become boring and repetitive due to the lack of any variety.
The real production values of the game shine on its graphical department. You will be thrilled by the level of detail the in-game graphics provide, which is quite a remarkable achievement, especially for an Android game. The sound effects are pleasing and the games' music feels delightful to the ears. There is pretty much nothing to talk about the AI here, as its quite conventional in every manner. Your enemies do become stronger and quicker with time but the AI still remains quite stupid.
Six-Guns may not be a gargantuan achievement in gameplay but it also doesn't disappoint due to its visual glory. Overall, the game is average, and hasn't received much love from Gameloft in terms of enhancements over its iOS counterpart. However, if you're a big fan of sandbox-style games, it may very well become your favorite time pass.
You can download the game directly from the Google Play Store by heading to the link provided below.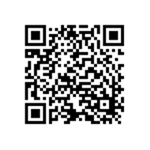 Download Six-Guns For Android