Official Android Client Of P2P Media Streaming Service SopCast Now Available
SopCast is an online P2P audio and video streaming service that is renowned for hosting thousands of high quality TV and radio channels broadcasted by users from all across the globe. The service has had its official iOS client available in the iTunes App Store for quite some time whereas the Android variant has just recently been released. Using the mobile client of the service, you can gain free and instant access to various television channels that are being broadcasted over the SopCast servers from anywhere in the world. Besides online media streaming, you can also use the app to play local media content (supports almost every file type), and stream content from preferred URLs. Since the app is currently in beta, it is currently missing a few options that we get with the desktop client. For instance, there is no option to open SopCast URLs, manually add favorite TV channels, or edit the server list. However, the amount of options currently available should satisfy the TV streaming needs of most users. Most of the content is played in full-screen, buffering is fairly smooth, and you have the option to set the video's aspect ratio.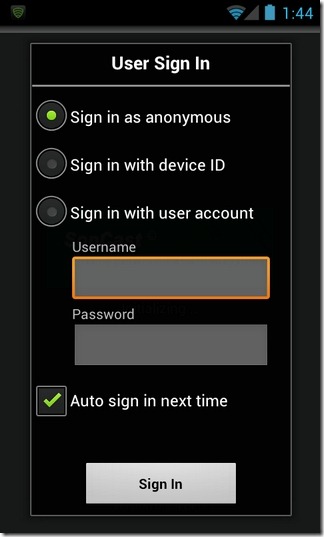 When launched, the app prompts you to log in to the service using your SopCast account, or as an anonymous user. Once the login aspect of the app is taken care of, you are taken to the list of supported TV stations, and all the various channels available under each. Just select your favorite station, pick your preferred channel, and start playing it in full-screen by tapping its title. The signal meter preceding each channel title represents the quality/speed of streaming that you are likely to get at that particular instance.
The app's media player sports a minimalistic interface. It provides you with basic playback controls and the option to toggle between various aspect ratios (auto, stretched, fit to screen, 4:3, 16:9, 16:10).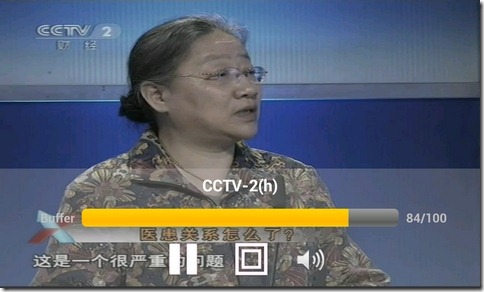 While on the app's homescreen, tap Menu to trigger various controls. For instance, from within said menu, you may refresh the channels list, expand or collapse all channels, sort channels in various ways, open custom URL, and play local media files.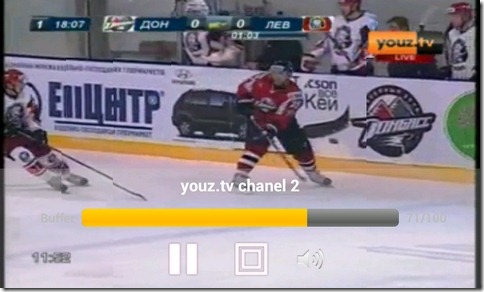 SopCast is not currently available in the Google Play Store, however, you can hit the link provided below to head on over to the official SopCast website, where you can find additional information regarding the Android client and download its APK.