Speed Up Internet On HTC Evo 3D [Guide]
Running on Android Gingerbread, Evo 3D by HTC is the latest in the line of much sought-after smartphones. It has numerous features that have the ability to WOW you. After all, not every phone can promise to give you a full 3D experience on a 4.3 inch QHD 3D display, and that too without even using 3D glasses! But as they say, there's always room for improvement and perfection is only possible in theory or fairyland. It has been brought to attention that the Evo 3D isn't supporting internet to its maximum potential. Faster speeds can be reached and here's how.
First, let's give credit where it's due.This internet speed boost  fix has been developed by XDA forum member yoboii23, modifying the work done by Avalaunchmods. The most important thing you need to have to apply this fix (after your Evo 3D of course) is your MSL. MSL is the abbreviation for Master Subsidy Lock and it restricts your phone to using only one pre-specified service provider (Sprint in the case of HTC Evo 3D). To get the MSL for your phone, just request the customer care of Sprint, if they somehow refuse (which is rare) you can follow the guide here to retrieve your MSL without any external help.
Disclaimer: Please follow this guide at your own risk. AddictiveTips will not be liable if your device gets damaged or bricked during the process.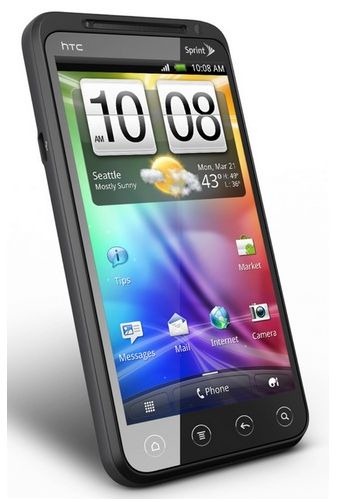 Right, so you have your MSL now, what next?
Go to the phone's dialer and input ##3282#.
From the menu select Edit Mode and then Advanced option.
Look for the option "RTSP/HTTP Setting" and select it.
Scroll to the setting "RTSP proxy IP". You can either leave this field empty or enter 0.0.0.0
Set the value 0 to "RTSP proxy Port".
Leave "RTSP proxy Port" blank.
Input 0 to "HTTP proxy port".
Save the settings and exit.
This fix claims to give an enhancement of up to 0.6Mpbs in 3G speeds. It seems to be working just fine, except that a small number of users have complained of negligible or no effects on the internet speed. In either case, the method appears to have no adverse effect on HTC Evo 3D devices, and thus if you are exasperated with the speed of internet on your device, do give the guide a try.
For details, visit the XDA's thread and you can get answers to most of your queries regarding HTC Evo 3D's internet connection there.