T-Mobile HTC MyTouch HD Specifications
On T-mobile and considering buying a new high-end Android phone? We've got some great news for you! T-Mobile has recently announced a new flagship Android device: the myTouch HD, whcih is a sleek and ultra-thin phone powered by Android 2.2 Froyo on board. The phone is features a powerful 1.0 GHz  processor, joining the league of the top-of-the-line Android devices out there. More details after the break.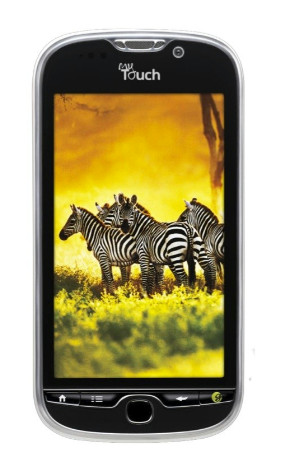 According to our source, the myTouch HD will be available with some key addons like:
Video Chat
Screen Share
Genius Button
Considering the device has video chat capabilities and a front-facing camera, it is obvious that it's going to be at least 3G phone, but it is actually more than that! The phone will be a 4G device, featuring HSPA+ with HSDPA+ for high-speed downloading and HSUPA+ for high-speed uploading over T-Mobile's new 4G network.
The Screen Share feature is perhaps the most interesting one, as it will enable users to broadcast their HD pictures (taken with phone's 5.0 MP camera), videos and movies to their HDTV. The Genius Button feature also sounds intriguing but we aren't sure about its function yet. Perhaps it'll offer a delightful surprise.
Here are some of the key specs and features of myTouch HD:
Android 2.2 Froyo
1.0 GHz Processor
3.8 Inch Touch Screen with a Resolution of 480 x 800 pixels
Swype QWERTY Keyboard
4 GB Internal Memory
MicroSD Card Slot Expandable Up To 32 GB
8 GB MicroSD Card Included
HSPA+ Compatible
5.0 Mega Pixel Rear Camera With Autofocus
Front VGA Camera For Video Chat
HDMI Output For HD Screen Share
Wi-Fi
Bluetooth 2.1 with A2DP
GPS with A-GPS Support
Accelerometer
Proximity Sensor
Digital Compass
TMONews reports video chat on myTouch HD will be allowed over 3G, HSPA+ and Wi-Fi networks. There is no estimated time of release but we can expect this device to surface sometime next month.