Comprehensive Sports Team Management App TeamSnap Comes To Android
TeamSnap is a comprehensive online team management service for sports enthusiasts that helps users (particularly team owners, managers and coaches) track and control each and every facet of their sports team from one place. Ranging from checking player availability to finalizing game schedules, TeamSnap puts you in complete command of your team. After enjoying a successful run on the iOS App Store, the service has released a beta of its Android client. Replicating the features of its iOS counterpart, the TeamSnap's Android app connects you to the service so that you can access, manage and collaborate with your sports teams on the go. Using the app's extremely simple yet intuitive interface, you can check roster info, communicate with other teams (via SMS and mail), set team schedules and meetings, check photo galleries of teams of your choice, and track upcoming event locations on map.
Upon launch, the app prompts you to log in with your TeamSnap ID. Unfortunately, there is currently no option to sign up for a fresh account from within the app. You'll have to visit the official TeamSnap website to register a new account.
Once logged in, you're taken to the app's homescreen, from where you can get an Overview of all upcoming games that involve your team, and view detailed Roster information, complete with player status, position, contact and address.
Then there is the option to check game Schedule and team Availability for upcoming events. Apart from checking availability of other teams, you can also set your own from three available options, namely Not Available, Available or Maybe. As mentioned earlier, the app also helps you track the location of upcoming events on map so that you don't have any difficulty in navigating to the arena.
Tthe Messages button on the app's homescreen helps you check and send your messages to other teams and team members, and the Photos button lets you explore your personal TeamSnap image gallery by folders. Oddly enough, the app just lets you browse image folders, and does not allow capturing or uploading new ones. Similarly, as of now, the app can only be used to access roster/team info, but does not allow you to modify it.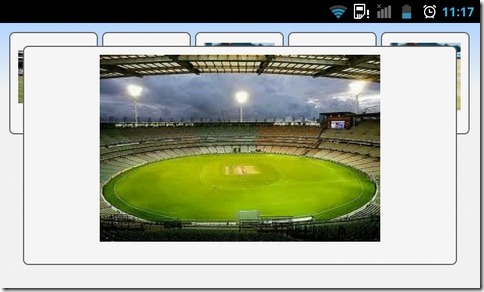 As one could expect with a beta release, the app is certainly not without a few minor blemishes. For instance, the map might not always launch properly, or you might have to bear a few force-closes instances here and there; albeit just occasionally. However, considering the usefulness that the app adds to team management, one might not find it too hard to ignore said issues.