Test Read & Write Speeds Of Your Android Device SD Card
SD Tools for Android is a free (ad-supported) benchmarking app that allows you to test the read and write speeds of the SD card in your Android device, save the test results to your card and view detailed SD card information. The app is particularly handy for power users experimenting with hacks to speed up their SD cards or for those having trouble choosing between two closely matched cards. Read on after the jump for more.
The test results vary based on the device, its firmware (ROM), and the SD card itself. We tested the app on an HTC Desire Z (HTC Vision) running Gingerbread (2.3.3) Sense ROM and sporting a 2 GB SD-C02G MicroSD card.
All the freeware requires you to do is launch it and tap the Start speed tests button on its home screen and it begins to gauge your SD card's read and write speeds. Your SD card needs to have at least 190MB of free storage to run a test.
When the test is done, the application displays a pop-up that allows you to save the test result to your SD card. Results are saved in the form of PNG snapshots to the /SDTools/ directory on your card.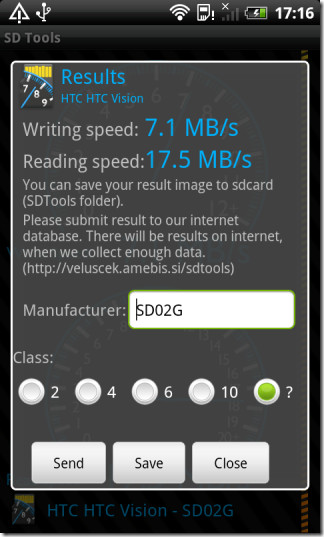 You may also upload the results to the developer's online database, specifying the name of the manufacturer and speed class of your SD card. The developer has promised to launch the said database on collection of sufficient entries.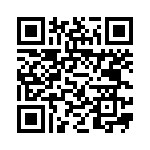 You can grab the free app from the Android Market via the link given below or by scanning the provided QR code.