Timenotes: Reminders & Countdowns In An Elegant Interface [iOS]
Some apps do not bring anything completely new to iOS, and still get insanely popular, the latest example being the Clear app for reminders. There are many factors that might lead to this, with luck not far behind an intuitive interface. No matter how much you are annoyed by this phenomenon, the fact of the matter remains that a beautiful app does have the potential to catch the eye of most users. A prime example of this can be Timenotes, an app which does nothing more than letting users set reminders and countdowns, with the major difference from other apps being its ability to let users apply gorgeous themes to each countdown individually. Timenotes can be considered a perfect cross between a reminders app and a notes one. You can create themed notes using this app, but at the same time it is also possible to associate timers with your notes that will ensure you are alerted whenever the time for action arrives.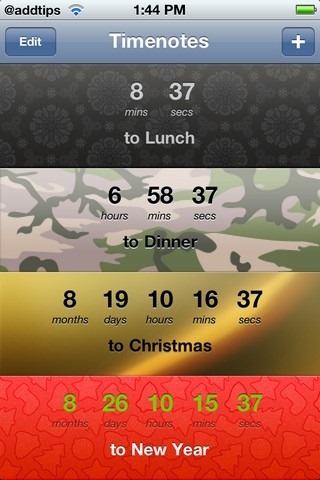 When you launch the app for the first time, there is one countdown already running in it, and that is for the time since the app was purchased. To add a new reminder, tap the '+' button in the top right corner of the screen. you will just have to name the event, and specify its time of occurrence. You can also choose to change the default theme for each new event. There are many themes available within the event settings, and a preview of them is provided as well. Most themes are occasion-based, but there are quite a lot of random ones as well.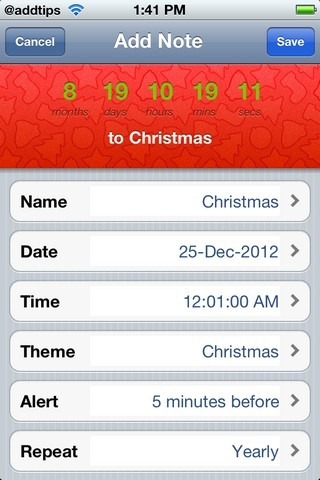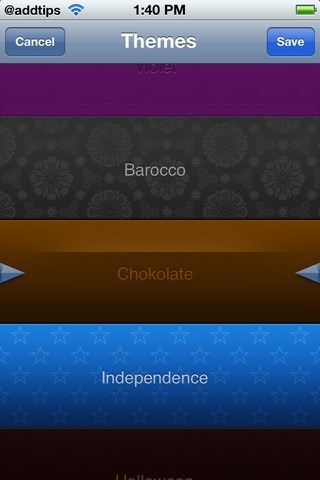 Timenotes can also be used as a reminders app, as there is an option to set up alerts for any countdown, and you can choose to be notified of any event beforehand. Like all good reminders apps, Timenotes can be used to set a Repeat time for any event. From the homepage of the app you can rearrange the events by tapping the Edit button in the top left corner and then dragging the reminders to the position of your choice. Timenotes is available as a free download for a limited time, and you can get it from the link below.
Update: The app's latest update has added a new feature termed in a moment alerts, and these reminders are precursors to an actual event, requesting you to get ready for it.