5 Best IM Clients For Android
There are number of IM chat clients available for Android that support famous services, such as, Google Talk, Windows Live Messenger, Skype, Facebook, and so on. In this article we will review the best 5 (in no particular order) based on their effectiveness and capabilities.
Meebo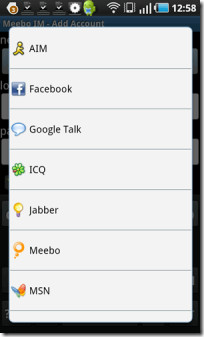 Meebo is a popular IM app for Android to keep in touch with your friends across different services. You can chat on AIM, Facebook, Google Talk, ICQ, Jabber, MSN, MySpace, Yahoo and Meebo's own chat client (requires sign-up) as well. You can view your online and offline friends, and your existing conversations with them. It allows you to update your status messages as well. With a decent UI, it's very easy to use. Just put in your account credentials and you're good to go. No special sign ups with Meebo are required (except when you want to use Meebo's own chat client). (Free)

Download from AppBrain or scan the QR code.
Fring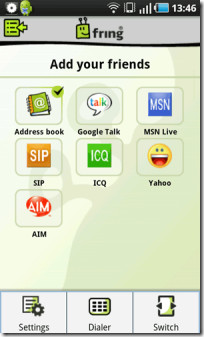 Fring is another free Android IM app that lets user communicate with their friends on different internet services like Google Talk, Msn, ICQ, Yahoo, AIM, Facebook and Twitter. All of it is done via one integrated phone book. On the top of these IM features, users can make free voice and video calls as well. Account registration is required with Fring. (Free)

Download from AppBrain or scan the QR Code
eBuddy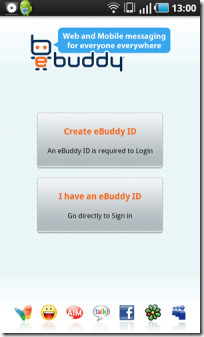 EBuddy is famous in Europe and supports Yahoo, MSN, AIM, Google Talk, Facebook and ICQ. Although an eBuddy ID is required before you can add any IM service, this can be done by putting in your credentials with a single tap. The menu gives you options, such as, chat, email, text and offline messages. This app has configurable layout and themes. (Free)

Download from AppBrain or scan the QR code
Nimbuzz!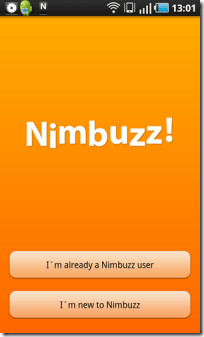 Just like Ebuddy, Nimbuzz also requires users to sign up before using any IM service. Once created, the user can enjoy services like Google Talk, MSN, Skype, Facebook, Yahoo, AIM, ICQ and more. You can chat with your friends, start an online buddy call and send text messages. On the top of all, this app facilitates users to send photos, videos and files as well. Free calls can be made to online friends. Although the option to make calls anywhere is also available. Minutes can be purchased from Nimbuzz website which depends on the location you are calling to and from. (Free)

Download from AppBrain or scan the QR code
Palringo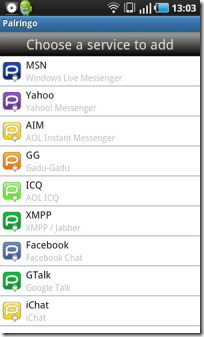 Palringo is the only lesser-known IM app in the list and also the one with mixed reviews. The reason is because it requires a very good and highly reliable connection to work. It provides tight integration with MSN, Yahoo, Google Talk, AIM, GG, ICQ, Jabber, Facebook and iChat. Registration is required which takes less than a minute. Some other features of this app includes status updates, approve/deny pending friend requests from different services, send image, and create group chat. (Free)

Download from AppBrain or scan the QR code
If you believe we missed some good apps, feel free to share them in the comments.