Translate And Listen To Incoming Text Message (SMS) On Android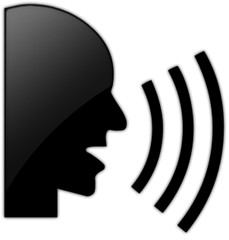 So you've heard about and come across apps that read out the texts you receive on your phone. We thought that was awesome; well not quite! Enter SMS Speaker Translating, a free app that not only reads your texts for you, but reads them after translating them to a language of your choice. However, in order for the translation to work, Wi-Fi or a data connection is required. The time it takes for the app to translate is just a few seconds and the output is crisp and very clear.
The main interface lets you select all SMS, unread SMS and gives you access to the settings. In the settings menu, you can adjust pitch of the voice used for reading out your texts and the speed at which the text is read.
Selecting Language in the settings menu gives you the option to choose from a handful of languages.
When a text is received, press the read button and the message will be translated into the language of your choice and will be read out to you.
Download SMS Speaker Translating
Update: SMS Speaker Translating is no longer available in the Google Play Store. However, there are plenty of alternatives, like Sonalight Text By Voice, that let you listen to and reply to text messages completely hands-free.