Twitter iOS 5 Update Brings Map Integration & Better Image Uploading
Twitter enjoys deep iOS integration in the almost-released iOS 5. The update will allow iPhone, iPad and iPod touch users to use the social micro-blogging service to its full potential (as you can read in our post about Twitter integration in iOS 5). But to complement these changes, the official Twitter app was also in great need for an iOS 5 update, and that's exactly what it has just got. Now, as soon as you upgrade your device to iOS 5, you will be able to enjoy the new features that come packed with the latest version of the client. The combination of iOS 5's native features and the new additions in the Twitter app is a perfect one for everyone who is a fan of the popular micorblogging service.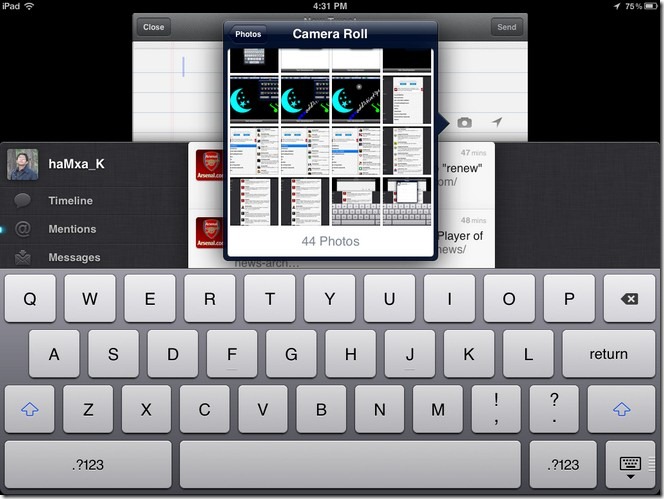 The biggest (and most welcome) change you will find in the update is the app's ability to upload photos with automatic link shortening. Twitter users have wanted that feature in the iOS app for quite some time and this will surely bring a lot of added convenience to the platform's fans. To accomplish this, the app uses Twitter's own photo sharing service, pic.twitter.com. You can either attach a photo while composing a tweet or share a pic on Twitter directly from the Camera Roll.
The coolest-looking feature in the update is location tweets. This feature allows you to view public tweets relevant to your current location, provided you've allowed the app to access your location. Simply tap the option named locations and all the tweets sent from people in your current area will be displayed. Make note however, this feature is only available for the iPad version of Twitter. Typing your tweets is now easier too, and tag suggestions are made by the app automatically.
That and the new design of Direct Messages. Now you can view the messages in that folder categorized on the basis of timeline as well as according to the name of the person the correspondence is with. Other changes in the app include the personalization of the Discover tab according to the user's location. You will now receive more relevant stories in the trending section, and the same menu now also lists all the recent activities from your friends(including data regarding who has decided to follow whom). So if you are on iOS 5 and want to enjoy the latest version of Twitter, you can go to the download link given below and grab the app right now.