U.S. Cellular Samsung Mesmerize Price And Specifications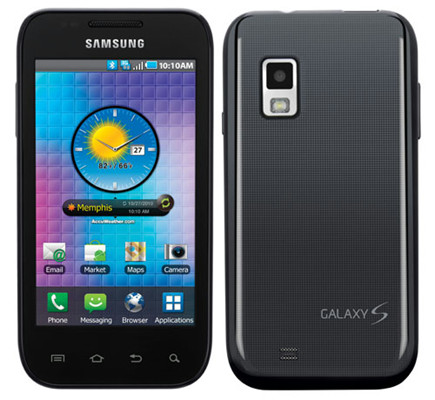 U.S. Cellular has finally got it's share of the ever booming Galaxy S phenomenon in shape of Samsung Mesmerize. We don't really know yet what's specially mesmerizing regarding the Mesmerize, since from the pictures it seems to be jut your standard Galaxy S with U.S. Cellular branding. This is the first Samsung Galaxy S arrival on a regional carrier after debuting on national carriers as the T-Mobile Vibrant, Verizon Fascinate, Sprint Epic 4G and AT&T Captivate. The phone will ship with stock Android 2.1 Eclair, with 'promise' of a Froyo update early next year. For specs and price information, read on.
The Samsung Galaxy S series has proven to be immensely popular to the point that its popularity has gained the potential of rivaling that of the iPhone. Internationally released as the Galaxy S I9000, Samsung decided to release the device in the US under different names, most likely due to carrier stipulations. Nevertheless, the core device remains the same Galaxy S, apart from certain casing differences in some models, and missing front facing camera in others, again thanks to the custom orders placed by the carriers. The Mesmerize seems to differ significantly from the I9000 in terms of several design factors as well, such as the casing, four capacitive buttons on the front instead of two capacitive and one hardware button, and a different back camera position.
Here are the specs of Samsung Mesmerize for your reference:
Android 2.1 OS
1.0 GHz Processor
5 megapixel camera
4-Inch Super AMOLED Touch Screen
Social Hub
Media Hub
DLNA
32 GB expandable memory card slot
Accelerometer
Digital Compass
3.5mm headset Jack
720p HD Video Recording
Video playback codec for DIVX/ HD, VC-1, H263Sorens, H.264 ( in fact you name it!)
Powerful 1500 mAH Battery
Audio playback for Mp3, AAC/eAAC+/AAC+, WMA, OGG, AMR-NB, AMR-WB etc.
Bluetooth
GPS
High Speed USB v 2.0
Wi-Fi 802.11 b/g and n
Samsung Mesmerize is scheduled to make it's way on U.S. Cellular on 27th October and will cost $199 after $80 mail-in rebate.