Unlock LG Optimus 7 Permanently Without ChevronWP7 [How To]
Windows Phone 7 is pretty uptight when it comes to getting full access over your device. Developers are always looking for ways to jailbreak their WP7 device and Windows always comes up with a new method to relock it. The most common method used for jailbreak is to apply ChevronWP7 to your phone. But it has been observed that even a Chevron unlocked phone will relock as soon as a new operation system update becomes available. This renders the whole jailbreaking process pretty pointless. However for LG Optimus 7 users there is now finally a workaround for this issue which keeps your device developer unlocked for as long as you want.
The method has been proposed by XDA forum's senior member airwa1kin7 and is based wholly on modifying registry values. Tinkering with your WP7 registry is always dangerous so beware of what you are doing.
Disclaimer: Please follow this guide at your own risk. AddictiveTips will not be liable if your device gets damaged or bricked during the process.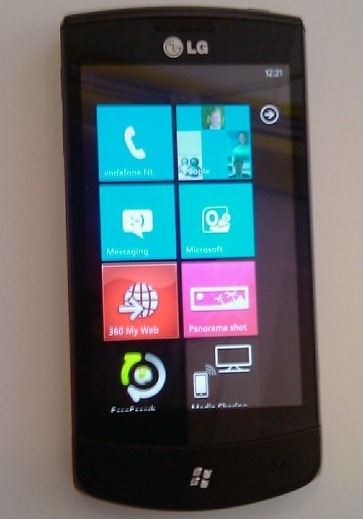 Instructions:
Go to the MFG registry editor app that is native to LG.
On password request input appmfg#*#
Navigate to the Engineering menu and open it. From the next screen select Other Settings and then Edit Registry.
Modify and the field named root path and make it HKEY_LOCAL_MACHINE
Input path must be \Comm\Security\LVMod with Input key set to DeveloperUnlockState.
Set the new settings to DWORD.
Tap the "Query" button and then enter 1 into the input data box beffore pressing "Set".
Restart the registry editor and then repeat steps 1 to 4.
Set the input path given below\Software\Microsoft\DeviceReg
Using DWORD, set your key to PortalUrlProd
Hit "Query" and then "Set" without modifying anything else.
Do not exit the editor, and repeat step 9.
This time the input keyword you are using is PortalUrlInt
Repeat step 11.
Turn off your device directly through the power button.
The next time you turn your Optimus 7 on and sync, you will see that you have successfully unlocked your device and it will stay so even if you install a new update.
Update: Now that Windows Phone has been updated to Mango, this method might no longer work for most users. Also, Chevron labs has closed its doors forever, leaving Mango users with no sure way of jailbreaking their WP7. In any case, you can still try the aforementioned steps to see if the unlock your phone or not.