Update Sony Ericsson XPERIA X10 Firmware To Android 2.1 Eclair With X10Flash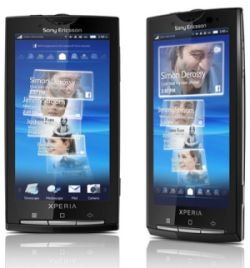 Great news for all Sony Ericsson XPERIA X10 users – the latest version of X10Flash Update Flasher is now available that lets you flash the latest Android 2.1 Éclair Firmware to your phone, so if you are still stuck with the old version of firmware, read on after the break and get the latest firmware for your phone right now.
Disclaimer: Please follow this guide at your own risk. AddictiveTips will not be liable if your device gets damaged or bricked during the process.
x10Flash (also known as Flashtool is an update flasher developed by XDA-Developers forum member Bin4ry that lets you flash a new firmware to your XPERIA X10. The developer has just released the latest version of X10Flash (Flashtool) which is capable of flashing the latest Android 2.1 Éclair version of firmware to your device.
Please note that while the Flashtool is capable of flashing firmware to all XPERIA Series devices now, the firmware that we are featuring in this is post is only meant for XPERIA X10 and NOT for XPERIA X10 Mini / Pro or X8 so do NOT attempt to flash it to these phones, or any phone other than XPERIA X10.
To install this firmware update:
Download the Sony Ericsson Xperia Flashtool from the link given below, and extract the contents of the zip file to a folder on your computer.
Download one of the firmware versions listed below for your phone depending on its model.
Place the downloaded firmware files in a folder called 'firmware' inside the folder where you extracted the flash tool in Step 1, along with the loader.sin files.
Run the .bat file of the flasher and choose your operating system. It will prompt you to plug your phone in flash mode now.
Turn your phone off, press and hold its back button, plug it into the USB cable and press enter on your computer quickly.
Wait patiently till the firmware is flashed to your phone. Its screen will remain off and the only indication of activity on your phone will be the green LED staying on.
Once the .bat file has finished flashing your phone, you will get a prompt. Press the enter key to close it.
Unplug your device from your computer and wait patiently for it to reboot, and you're done.
For help with issues, bug reports or further help with the flashing method, head over to this XDA-Developers forum thread.
Download Sony Ericsson Xperia Flashtool
Firmware Downloads:
X10i: Nordic – German – Swiss
X10a: Generic – Rogers