View Android Boot Animations On PC With Boot Animation Previewer
Boot Animation Previewer is a desktop tool meant for testing and previewing Android custom boot animations. This tool can come in handy if you love flashing and testing new boot animations as you will be able to preview the animation right from the comfort of your desktop before deciding to flash. We decided to take this utility for a ride to see if it does what it claims. We downloaded our copy of Boot Animation Preview from XDA and installed it on our PC running Windows 7 x64. Installation was seamless and there weren't any glitches which indeed was a good omen for things to follow. Then we downloaded Bios boot animation for Android and unpacked the archive contents on our desktop for ease of access.
After launching Boot Animation Previewer, we were greeted with an extremely friendly user interface.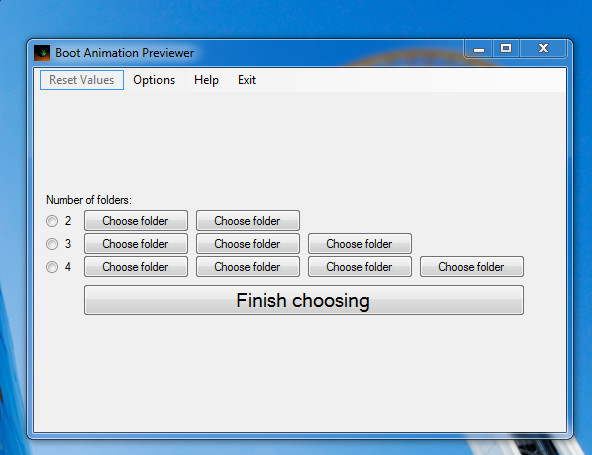 Like the developer claims, it is really easy to navigate your way around this tiny application. You can choose folders according to the number of folders available for a certain boot animation and then click on Finish choosing to set the number of loops and speed. Normally the folder required for "Choose Folders" are the ones located in [boot animation directory] > Data > Local > Bootanimation > [Part folder]. You can set Number of loops in higher to lower order to get optimized experience.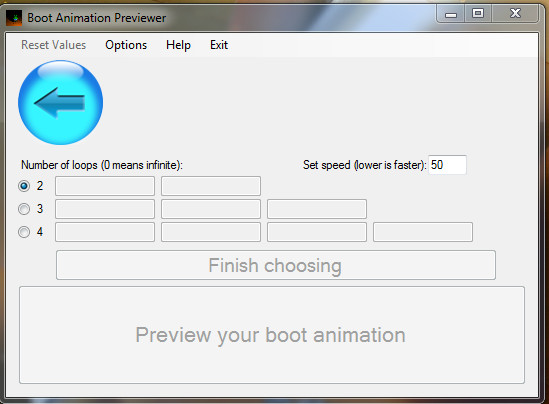 We tested the Bios Boot Animation for HTC Desire and came up with following results.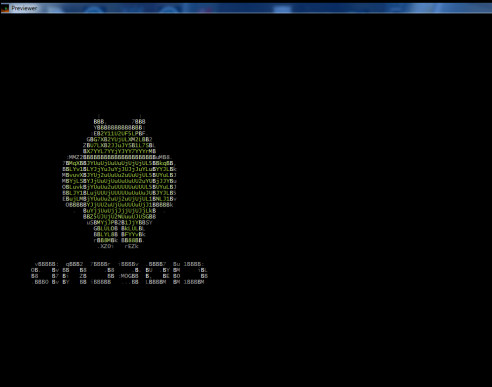 All in all, a great app intended for people with interest in theming their handsets with eye-candy boot animations. We weren't really able to find a bug with this software but if you do, please do let us know in the comments.
Download Android Boot Animation Previewer