Watch TV Shows For Free On Android Devices With AndroidVision TV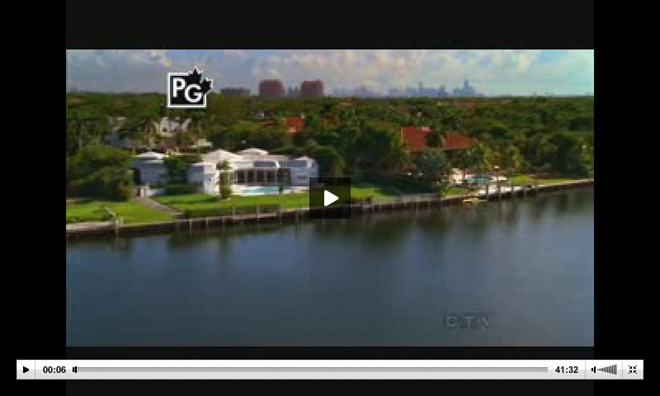 We have previously featured a couple of apps that let you watch TV Shows on your Android phone or tablet but one of those apps was a beta with some glitches and the other one was had limitations in the free version. With AndroidVision TV, there are no such issues or limitations and it lets you watch TV shows on your Android phone from a huge collection available for free.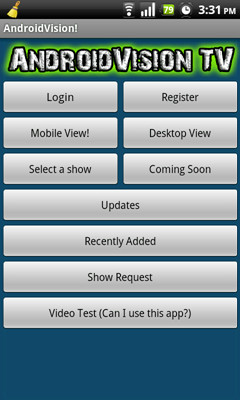 AndroidVision TV can come really handy when you want to watch your favorite TV show on your Android device at the time of your choice, as long as you have a Wi-Fi or cellular data internet connection available. With high speed 4G data connections becoming more and more widespread and with more and more people switching to large screen Android phones and Android based tablets, entertainment apps like this one are gaining popularity.
AndroidVision TV basically provides an interface for launching the AndroidVision TV website where the TV shows are actually posted, with options to select a show to watch, browse 'recently added' and 'coming soon' shows as well as the entire collection and even request shows to be added to the collection if they aren't already there.
The app requires registration at the AndroidVision website which is free and the app offers handy shortcuts to directly take you to the registration and login pages. You can either fill-in the registration form with your credentials to make an account, or use your Facebook account to register and use the Facebook Connect button to login, which is a better option rather than filling out forms on a small screen.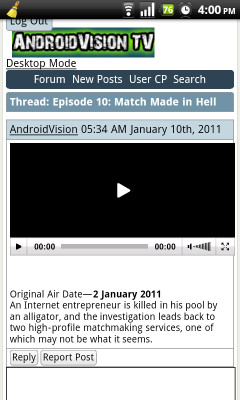 While this app is significantly stable compared to Droid Streamer that we featured last month, it may still have some annoyances and unlike Droid Streamer, it does not offer movies. In our test, the 'Login' button often took us to the mobile version of the login page that did not have the Facebook Connect button available. Switching to 'desktop' mode however, solves this problem and you can then simply zoom-in and tap the 'mobile' link in the top-left region to switch to mobile view once logged in.
Browsing the shows is quite straightforward and so is playing an episode. The only problem is the tiny controls you have, but with a little bit of precision, you can tap the 'full-screen' button on the video. Other than these small annoyances, our experience with playing the available videos went quite smooth. Unlike our previously featured app TV Shows Stream, you can watch all the shows available with AndroidVision TV for free.
Here are some more screenshots that we took while test-driving the app. The first one is the show list that you get when you tap 'Select a show', the second one is 'Coming Soon' shows while the third one is for 'Show Requests'.
AndroidVision TV supports Android 2.2 or later with Flash Player 10.1 already installed so if you don't already have it, get it from the Android Market. You can also tap the 'Video Test' button in the app to see if your phone meets the requirements. You can download AndroidVisionTV for free from the Android Market, via AppBrain using the link given below or by scanning this QR Code.
Download AndroidVision TV from AppBrain