What's New In iBooks 2 & How To Get It For iPhone, iPod touch & iPad
The blogosphere is abuzz with iBooks 2, after Apple announced the exciting new platform yesterday at their education event in New York. What many people have been asking around so far, is how to get the new iBooks 2 app. Hence, I aim to clear up a few confusions with respect to iBooks 2 in this post, and help you better understand what iBooks 2 offers in terms of improvements and new features.
In its essence, iBooks 2 is not a new app, or platform, for that matter. It comes as an upgrade to the original iBooks app for iPhone, iPad and iPod touch, bringing text books and other study material to students. iBooks 2 makes the iBooks app integrate well with iTunes U section, and brings textbooks etc to the iBookstore. A lot of genres are supported, including, but not limited to, Algebra, Chemistry, Biology, and Physics. Currently, offerings are extended to customers of the US iTunes Store only, and provides publications of McGraw-Hill and Pearson, with material from Houghton Mifflin Harcourt joining the club pretty soon.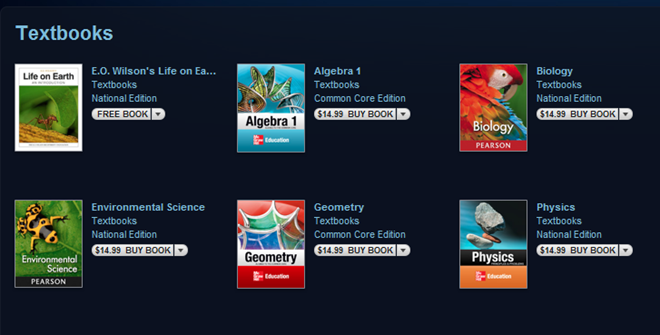 The new iBooks 2 not only brings the iTunes U integration, but also a host of other, slick features, including multi-touch textbooks for iPad, interactive image captions, rotatable 3D objects for textbooks, swipe-through image galleries, text highlighting using your finger, and much more. A detailed account of new features can be found at the official iTunes link for iBooks.
This begets the final question, of how to get the iBooks 2 app. If you've already got iBooks installed on your iDevice, an update should be available in the App Store. Else, head over to the download link below, and install iBooks for the amazing new experience. As with original iBooks app, iBooks 2 also comes free.
Apple has also released a couple of companion apps for iBooks 2, including the iBooks Author app for Mac, available for free on the Mac App Store, and the iTunes U app for iPhone, iPod touch and iPad, also available for free.