WhiteLight: LED Flashlight Finally Available For Windows Phone 7 Mango
Gone are the days when Windows Phone 7 was the subject of every Android (and iOS) user's scorn and ridicule. We now have hidden Wi-Fi connectivity,  SMS photo and music sharing and lots more coming to Mango. One thing that's still missing though (officially at least) is the long-awaited LED flashlight for WP7 devices. There are a lot of apps that claim to do it, but all of them do little more than bringing a white screen on your mobile. Not anymore! White Light is here, which is a third party app for WP7 Mango, using the actual camera LED to light up your world.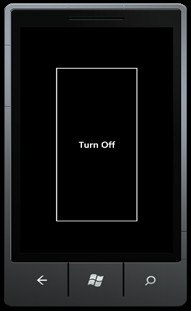 The reason this took so long is that Windows does not allow direct access to their devices' LED. There's no programming package for developers which lets them do that. Not until Mango, that is. Now it's possible and White Light is here, allowing you to use your mobile phone as a real flash light whenever you need it in a pinch.
The app is free and has two modes. The first, like older flashlight apps, will bring up a bright, white screen which will let you see that dark, tree-lined trail. But the other mode, the LED flashlight mode, is the one which makes White Light the first of its kind.
Just toggle on the button in this mode, and your camera LED will come on. There is one catch though. The app is not back compatible, meaning that you need to have Mango to be able to enjoy White Light. You can update your WP7 device to Mango beta using our guide to get Mango for non-developers.
Download White Light For Windows Phone