Yahoo's Livestand: A Smart, Stylish App That Adds Life To News On iPad
With iOS getting bumped to iOS 5 last month, Newsstand was introduced. This service, available for iPhone, iPod Touch and the iPad, has finally started to win over fans after coming under a bit of criticism in its early days. Specially for the iPad, this feature appears to be tailor-made. That is the reason there has been a flurry of newsreaders and other news-related apps for the iPad in the past few days. Just yesterday, we covered Smartr, and now Yahoo has launched its well-known Livestand app for the iPad as well. In addition to having some really cool features, Livestand can give any other iPad app a run for its money when it comes to having good looks and style.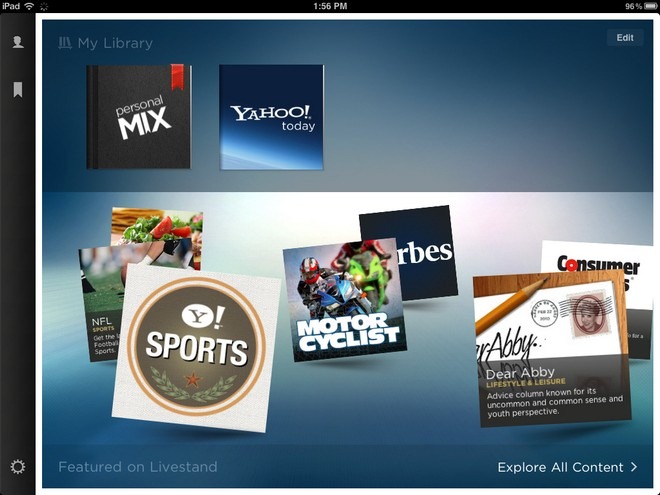 Before you can use the app, you have to sign in with your Yahoo account. If you don't have one, you can simply create one or use Facebook to sign in to Livestand. The app supports multiple user accounts so that every user can have a personalized experience even while using Livestand on the same iPad. Once you have signed in, you are likely to be blown away by the awesome interface of the app.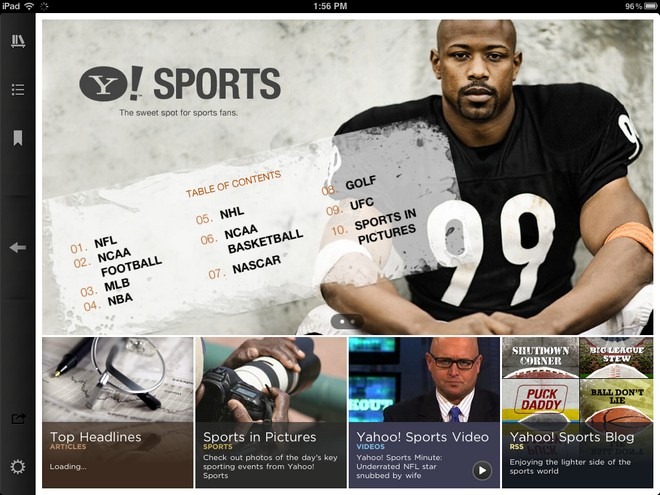 At first glance, you might think that it looks like any other news app, just glossier, but you begin to realize the fluidity of the interface when you start scrolling through the categories in the bottom bar. The categories range from Sports to Business and there are quite a few sub-categories under each. Tapping on a category will take you to its main page, which is quite similar to the homepage in design.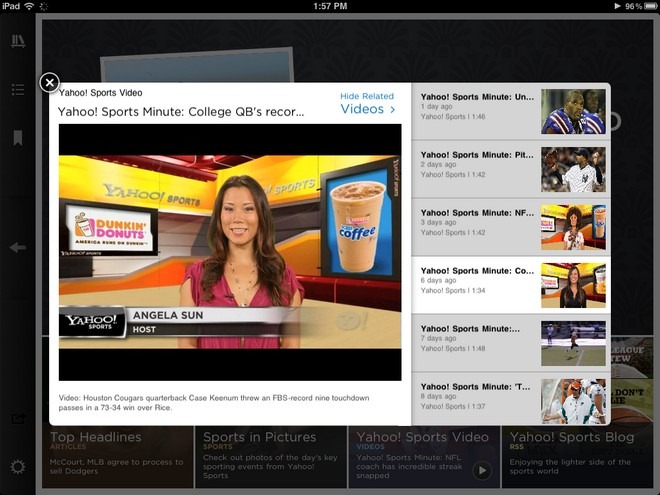 Livestand has a pretty decent built-in video player  too. Apart from watching videos, each category has items based on top ratings, views and other featured stories. Even though you can watch each story in detail within the app, there is still the option to view an article on the original website in Safari.
The app is intelligent in the sense that with the passage of time, you will see more and more content that is closer to your areas of interest. If you want to give the whole process a manual nudge in the right direction, there is the option to add a source or category.
Of course, Livestand has all the usual sharing (over Facebook, Twitter, email) and bookmarking options too. So if you have an iPad, you must give Livestand a try, and not only because its free; the app has the ability to learn with time and comes with a breathtaking interface which certainly warrants a look.