We are reader supported and may earn a commission when you buy through links on our site.
Learn more
Are Background Checks Instant? Here's What You Should Know
If you're wondering whether instant background checks are too good to be true, we'll set the record straight in today's article. Often, this information is time-sensitive, so you'll want to make sure the service you use returns fast background check results. Read on for the top 3 fastest online background checking sites.
Everybody is in a hurry these days. We eat fast food, send messages all over the world instantly, and access information with the touch of a button. So, when we run a background check, it is no surprise that many people expect fast results too. However, background checking is not an exact science and different sites will use different sources for their data. This will affect how long it takes them to generate results.
In this article, we will explain exactly how background checking works, why some information takes longer to source than others, and tell you whether it is possible to get an instant background check.
How fast are background checking sites?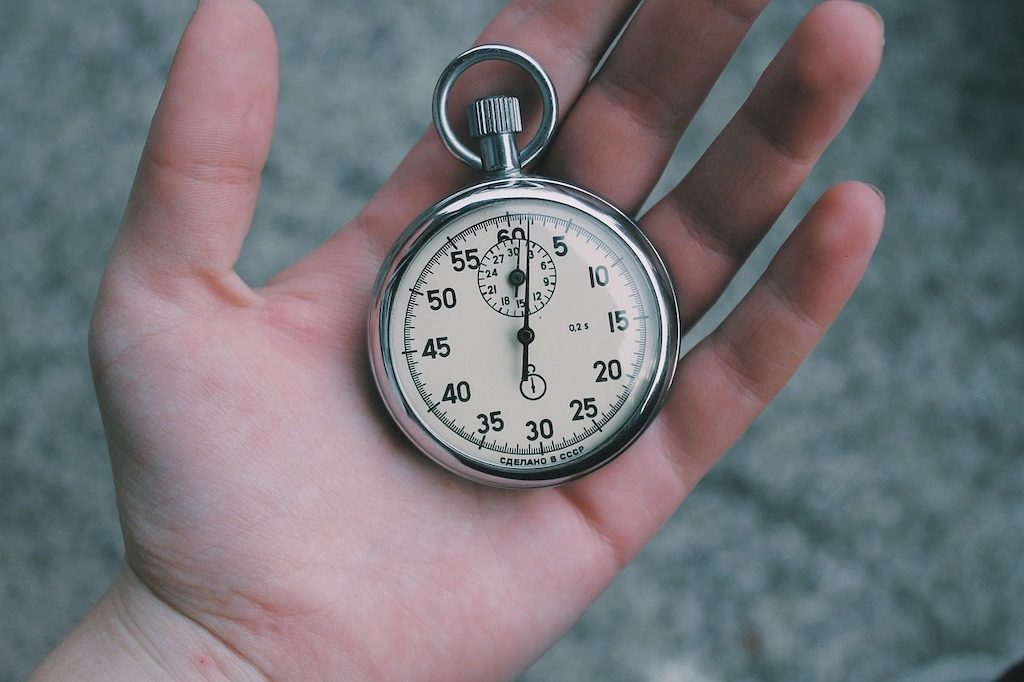 This is a complex question because there are a lot of different variables that can determine how long it takes to run a background check.
If you just want a basic check of all easily accessible public records, most background checking sites can produce near-instant results. Many sites will ask you to submit a few basic details of the person you want to run a check on and will then generate a pretty detailed report in just a few seconds.
However, if they need to gather information from further afield, it can take longer to compile a full report. For example, if you want information about someone's college background, a background checking site will usually have to contact the relevant university and wait for them to respond. Similarly, for employment records, they will often have to go directly to former employees for information.
To find out about professional licenses and certification, information also has to be gathered from other sources. Many criminal records are yet to be digitized. This means that a background checking site will often have to send a researcher to look through files manually. This can sometimes involve travelling as well as manual research and this inevitably takes time.
So, while it is usually possible to get a basic background check completed pretty much instantly if you want one which is totally comprehensive, this can sometimes take a few days. It is difficult to put a precise length of time on this as different background checking sites have different ways of working. But, in our experience, no decent site will make you want for more than five days for a complete and comprehensive background check report.
Top 3 sites for instant background checks
We know that speed is important to many people, which is why we have tested all the best background checking sites to see which can produce the fastest results. After our exhaustive tests, the results are in and these are our top two recommendations for (near) instant background checks: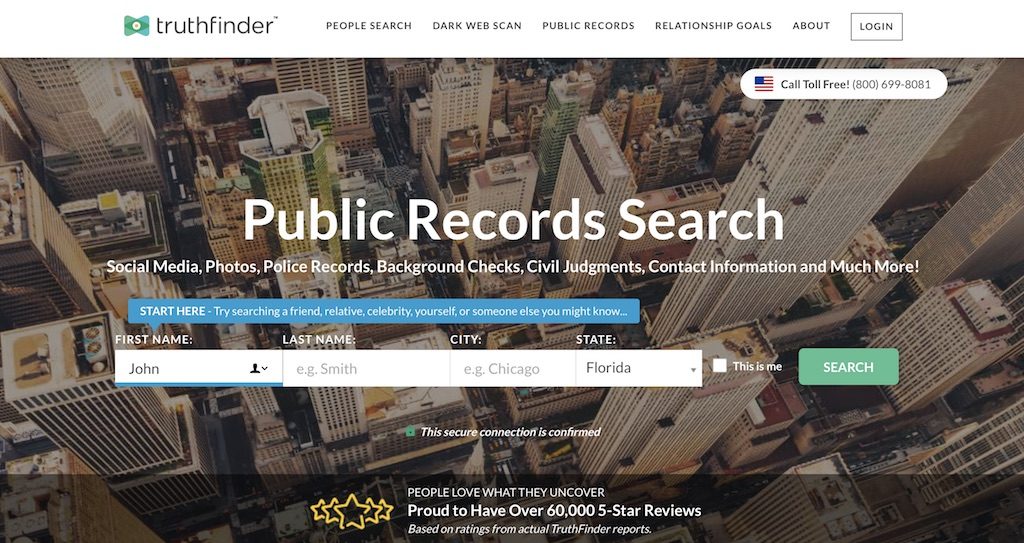 As the name suggests, TruthFinder is superb at finding out every last detail about someone. But it also does this fast too. Basic reports take just a few seconds to generate and are again well laid-out and easy to read. The time to generate a longer report varied a little in our tests but was still usually within five days which is pretty good.
Like many other background checking sites, they use a two-tier pricing structure. Prices start at $27.78 for one month or just $23.02 for two months. This is a little higher than some others but we felt they offered more information in their basic package.
They offer 24/7 customer support on a toll-free number if you have any problems. But frankly, their background checking service is so good, we doubt you ever will.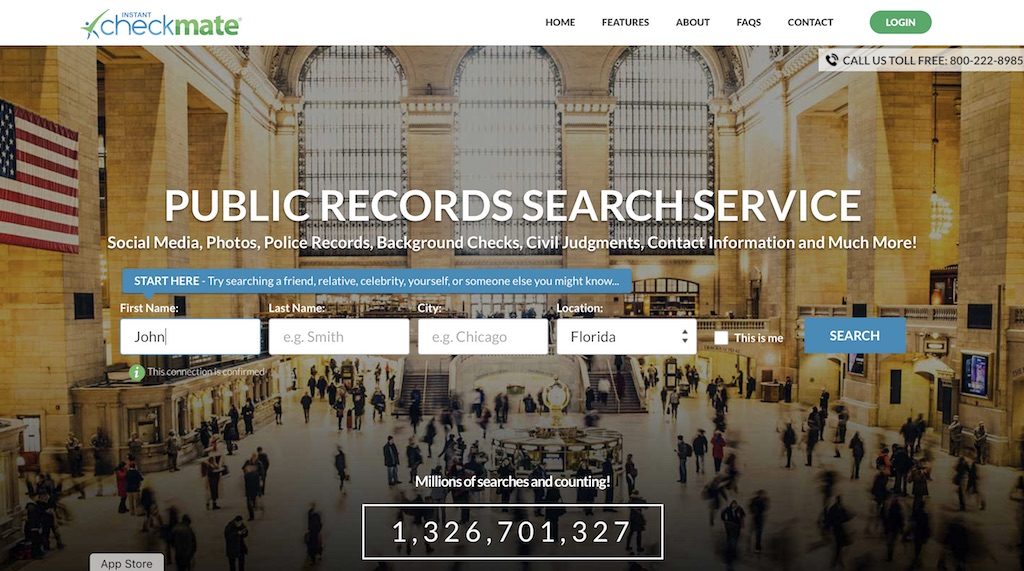 Another background checking service which was both fast and reliable was Instant CheckMate. Their comprehensive reports were generated as fast as any service we tested. What's more, they look great and are also super easy to follow. Detail is not a problem for Instant Checkmate either. They found just about every record we looked for. They also offered an impressive range of information in their lower price bracket too. The customer service support was also a strong point too.
Prices for Instant Checkmate begin at $34.78 per month, and with a discount, a three-month subscription is just $27.82 per month. For us, that represents a good price for a very good background checking service.
What goes into a background check?
To understand how long it takes to get results from a background check, it is important to understand what they are and how they work.
A background check is a process to find out information about a person. It can be as wide or narrow in scope as you want depending on the information you want to see. The type of information typically found in a background check includes:
Criminal records (state, county, and city)
Credit history
Employment history
Work authorization
Education history (high school and college)
Social media profiles
Driving record
Licenses held
There is some flexibility in this depending on which background checking site you use. Some will find more while others will not dole out as much. All of the information that background checks find is help in the public domain. The information is located on public files in government or public sector institutions all over the country. It is perfectly legal for people to access this information.
In short, a background checking sites takes what could be a long and laborious process and makes it fast and simple, while returning a reasonable degree of accuracy.
Reasons why a background check might be delayed
We have established that a basic background check can take just a few seconds and a more complex one as long as a few days. But no system is perfect and there can be times when background checks take longer.
A reputable background check should communicate with you if there is a delay. Certainly, the two we have recommended will do. If you do encounter a delay there are a number of possible reasons for it:
Administrative – Some outside sources require specific forms and permission to be granted before they can share information. If these haven't been processed properly, this can result in delays.
County Court record delays – Most background checking sites suggest that a manual search of county court records should take 3-5 days. But there are occasions when it can take longer. We have seen some searches take as long as 30 days. This is annoying but at least it proves they are doing their research properly.
International background checks – If you are searching for information on someone who has spent time living abroad, it can take longer to access these records. Some background checking sites don't do international checks but those that do will give you an idea of how long it will take to get records from specific countries.
Aliases and alternative spelling – For different reasons, some people might have records under different names. Also, if they have a common like John, it is possible that some records could be held under Jon or even misspelled under Jhon. Most background checking sites will still track those records down but it can take longer.
Why run a background check?
There are a number of reasons why people choose to run background checks. Some of the most common reasons include:
Conclusion
Not all background checks are instant but many can be. A lot of information is held on easily accessible public databases and can be accessed in just a few seconds. Some isn't and can take longer to access. But the best background checking sites should be able to generate comprehensive reports on anyone in no more than a few days.
In this article, we have explained why some background checks take longer than others and detailed some possible reasons for delays. We have also identified the top two background checking sites to get a fast background check done.
Have we missed anything out? How long do background checks take in your experience?  Do you have any additional tips for our readers? We always welcome feedback and comments from our readers to help inform others, so why not share your own experiences with us using the comment box below?