We are reader supported and may earn a commission when you buy through links on our site.
Learn more
What Does a Real Estate Background Check Entail?
Working in real estate can be a rewarding and lucrative job. But it is not always easy to get into the industry. Real estate companies are very careful about who they hire and their background checks are robust and detailed. In this guide, we will explain how the process works, what information they will check, and how you can maximize your chances of getting hired.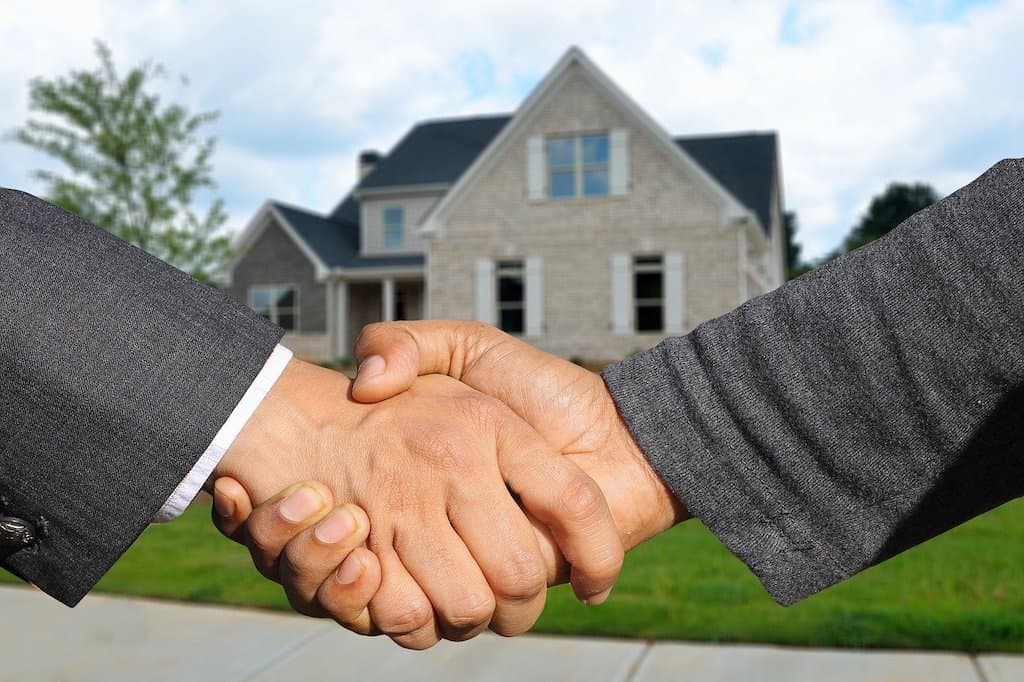 If you have ever applied for a job to work as a real estate agent, you might have been surprised to see just how thorough the vetting process was. Working as a real estate agent actually involves a lot more responsibility and trust than you might think.
Real estate agents have the keys to the homes of dozens of clients and permission to enter the properties at will. They also drive potential buyers between these properties in their cars and will often have access to the sensitive financial information of both parties in a house sale.
A lot of trust is placed in your real estate agent which is why real estate companies are so careful about who they hire. One rogue agent can damage the reputation of an entire business.
In this guide, we will explain exactly what you can expect to happen if you apply for a job as a real estate agent. We will also detail the types of background checks they use and the information they will be looking for. Lastly, we will advise you on how to check own record to see if you are likely to get a job in real estate and what you can do if something troublesome shows up.
What information do real estate background checks look for?
You can expect the background check run by any real estate company to be extremely detailed. The precise information they look at will vary from company to company but in general terms, you can expect them to consider:
Full criminal history at federal, state, and county level;
Sex offender registry searches;
Employment history checks;
Reference checks;
Driving history checks;
Personal information and address history checks;
License and certification verifications.
All of this information has value on its own, but when a real estate company puts it all together, it can provide a detailed insight into the sort of person they are hiring and whether they deserve the level of trust that comes with the role of a real estate agent.
What laws and regulations govern real estate background checks?
Real estate background checks are subject to the same rules and regulations as all other professional checks. The main piece of legislation that governs them is the Fair Credit Reporting Act (FCRA).
There are a number of stipulations under this law but the most relevant one is the requirement that only criminal records from the previous seven years should be considering by companies vetting potential employees. Some states have even passed their own laws making this period even shorter.
As a result, if you have a criminal record that is more than seven years old, this should not show up on any background check a real estate company can legally run on you.
However, mistakes can happen. Sometimes the databases used by background checking companies haven't been updated or courts haven't passed on relevant information. This can result in criminal records that shouldn't appear on your check still being there.
It is therefore highly advisable for anyone planning to apply for a job as a real estate agent and who thinks there might be something on their record that could affect the application, to take a look at their own record before applying. This is something that is pretty easy to do.
How to check your own criminal record
The best way to check your own criminal record is to run a background check on yourself and there are no shortage of public background checking sites that anyone can sign up to and use.
Public background checking sites are not governed by the FCRA or other laws meaning that the best sites are able to reveal all information about you that is held in the public domain. This will include a detailed criminal history and all the information that your real estate background check could uncover.
These public sites are quick and easy to use. The hardest part is choosing which one to use, There are dozens available but some are much more reliable than others.
Our team of researchers has been testing all the top background checking sites to see which are best at digging out detailed and accurate background checking information. As a result of those tests, we are able to confidently recommend the top background checking sites to use when applying for a job as a real estate agent. Those sites are: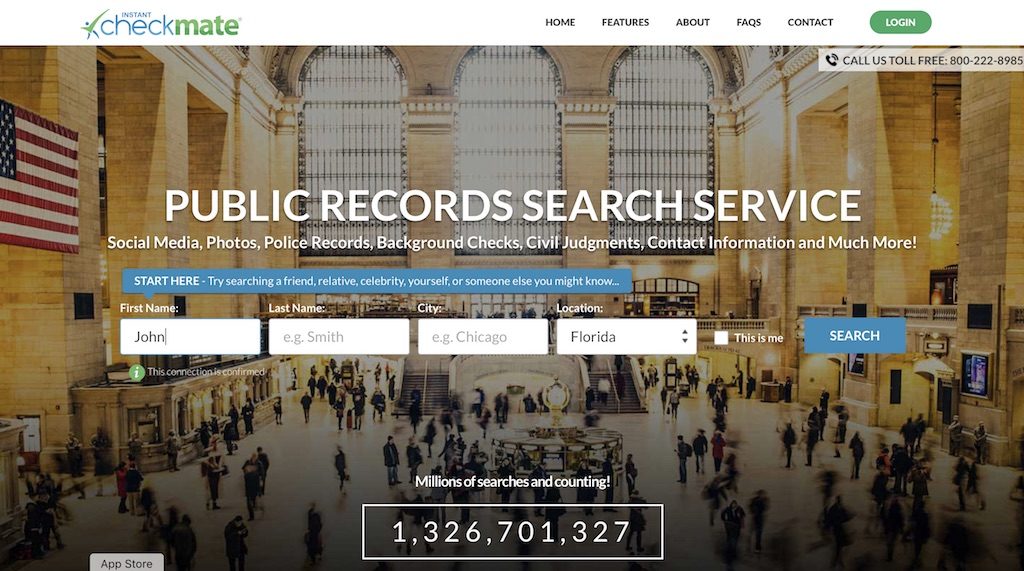 Instant CheckMate was the fastest background checking site we tested. It returned results faster than any other site and was also able to deliver impressively accurate results too. Instant CheckMate processes its searches in a matter of moments and produces the data it finds in a very neat and well-presented yet impressively detailed final report. While speed is the big selling point, we were also impressed with the quality of its algorithms too. It was able to find almost every record out there which is no mean feat.
Instant CheckMate also offers good mobile apps for iOS and Android devices as well as a user-friendlydesktop dashboard. Customer support was impressive too.
At $34.78 per month or $27.82 per month for a three-month subscription, Instant CheckMate is not the cheapest site you will find. But if you need to check your information fast, it is definitely the quickest site around.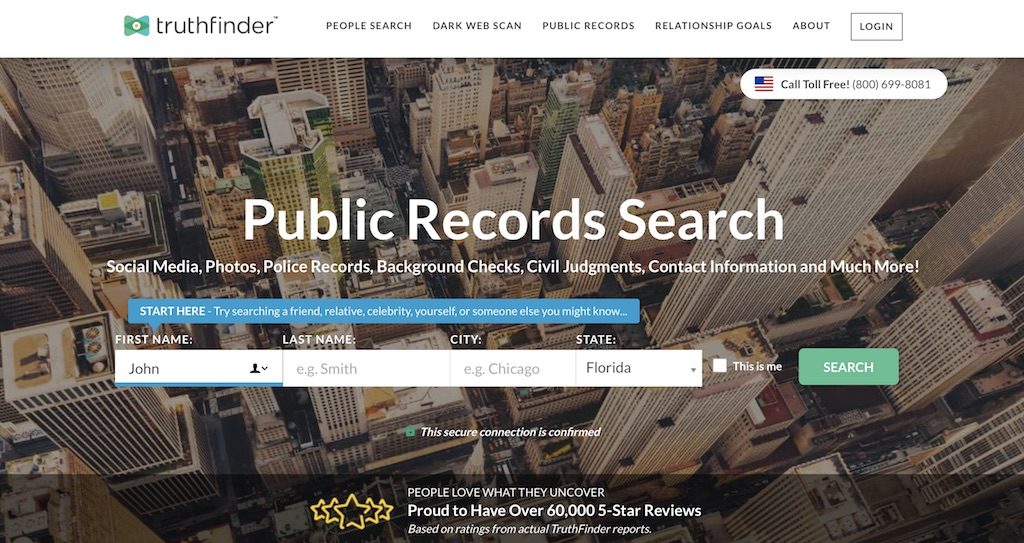 TruthFinder's name sets user expectations high, but it delivers impressively with a background checking service that is high on accuracy and detail. Even when we input information that was either misleading or plain wrong, TruthFinder was able to dig out the right information.
It does not offer the most consistent speeds and some searches did take longer than we would expect. But if you want to be confident in the results provided, TruthFinder delivers in spades. Its final reports are well-designed and the desktop dashboard and mobile apps you manage your searches with are really impressive too. A big USP is the customer support service which is available 24/7 and via a toll-free number.
Prices for Truthfinder are pretty reasonable and one thing all our researchers reported back on was a sense that the customer was this site's priority in everything it does. This level of service is not found everywhere and for a lot of people, it is worth the money on its own.
How do real estate companies vet potential employees?
Real estate companies are private organizations and therefore use very different ways of hiring staff. Some will use recruitment agencies, others will invite candidates to submit resumes and others will have their own application forms you need to complete.
If your application form is of interest, they are likely to invite you to interview and some may require you to take some form of written or practical examination to test your skills and competence for the work.
If you get through this stage, you are then likely to be invited to take part in a trial period to see how you work with customers before your contract becomes permanent. Some companies may skip this stage although it is a fairly common practice within the industry.
No two companies work exactly the same so if you want to get a better understanding of the process used by a particularly real estate agency, you will need to do some local research and speak to existing or former staff.
How do real estate background checks work?
The one aspect of recruitment that all real estate companies are guaranteed to do is the background check. The job of a real estate agents involves a great deal of trust being placed on the agents by buyers, sellers, and the company itself. Hiring the right person is crucial and as such background checks have become an essential part of the hiring process.
While you can expect all companies to run a background check, because they are individual private companies, they will all do it differently.
The majority will use a professional background checking company to run checks on their behalf. Some larger real estate agencies may run them in-house, but the process will work in much the same way.
Why are real estate background checks so thorough?
We have already talked about the level of trust and responsibility that comes with the job of a real estate agent. Believe it or not, there are no shortage of examples of people who have abused their positions.
It doesn't take much of a search on Google to find examples of real estate agents sealing from properties they were selling, assaulting or otherwise endangering people they were showing around a property, or even defrauding customers.
All cases like this do considerable reputational damage to the company they work for and also to the real estate sector as a whole.
By running a detailed background check on all new hires, companies can reduce the risk of this type of situation hiring. By doing this, they are protecting their own business and improving the reputation of the real estate sector as a whole.
Do real estate companies hire convicted criminals?
Because real estate companies are all private bodies, their policy towards hiring agents will vary. Some will be willing to hire convicted criminals while others may not.
One thing we can say for certainty is that having a criminal record does not stop you from becoming a licensed real estate agent. The only type of criminal record that can stop you from being licensed is one that can be proved to be "substantially related to the qualifications, functions, or duties of a real estate licensee."
Most agencies will consider all applicants on a case-by-case basis. But there are some crimes that are likely to make getting a job as a real estate agent much tougher.
For example, if you have a criminal record for things like burglary, fraud, assault, or sexual offenses, a real estate company is unlikely to want to put you in a position where you have access to people's homes or could be left alone with a client.
If, on the other hand, your criminal record includes some minor drug offenses or petty misdemeanors, some agencies will be more than happy to consider you for a role.
What to do if your background check returns something?
If you have run a background check on yourself and it has shown up a criminal record or something else, you think will stop you from getting hired as a real estate agent, don't panic. There are a number of options still available to you.
If you have a minor criminal record that took place a few years ago but will still show up on a background check, you could apply to have that record sealed or expunged. To do this, you will have to meet certain requirements and it is advisable to check with a lawyer to see if you meet these before submitting an application to a court.
If you meet these requirements, you will need to file a request with the court. This process is usually not a quick one but if the court does agree, it may order your record to be either sealed or expunged. Either will mean that it shouldn't show up on a professional background check and so will not affect your application to work as a real estate agent.
If this option is not available to you, the next best thing is to be open and honest. On your application, tell them about this record and explain the circumstances behind it and how you have changed your life or moved on from the conviction.
This honest approach will not convince every real estate company. But it does give you a far greater chance of getting hired than simply not mentioning it and hoping they don't spot it. Effective background checks mean the chances of an employer missing a criminal record is now extremely remote.
Repeat background checks
Once you have landed your job as a real estate agent, you can still expect to be subject to repeat background checks.
This is increasingly common practice within the real estate sector to ensure that someone hasn't picked up a criminal record, a drug habit, a gambling problem, or something else that could impact their ability to do their job or be considered a trustworthy individual.
Exactly how frequently these repeat checks will be run depends on the individual company but a lot of companies choose to run them on an annual basis.
This means that if you do manage to get a job as a real estate agent, you will need to maintain a clean record if you want to keep it.
Summary
Working as a real estate agent means shouldering a lot of responsibility and trust. This, in turn, means that real estate companies are very careful about who they hire and run thorough background checks on all applicants.
In this guide, we have explained the process of being hired as a real estate agent in more detail. We have also outlined how their background checks work and what information they are looking for.
To help you be ready for this, we recommend running a background check on yourself to see what information they are likely to find in advance and be prepared for any eventuality. We have recommended the best sites to use for this and also given you some tips on what to do if something does show up that could stop you from getting hired.
Have you applied to work as a real estate agent? Did your background check throw up any difficult information? What did you do about it? Had you run a background check on yourself first and did it help you to be prepared? It's always useful to hear real-life experiences to help readers understand how real estate applications work and also get any additional tips you may have. Please do share your stories with us today using the comment box below.