We are reader supported and may earn a commission when you buy through links on our site.
Learn more
How Your Driver License Affects Your Auto Insurance Rate
In this guide, we will explain exactly how your driving license status and a record of traffic offenses can affect your auto insurance rates, how you can check your driving records for details today, and what you can do to keep you auto insurance rates down.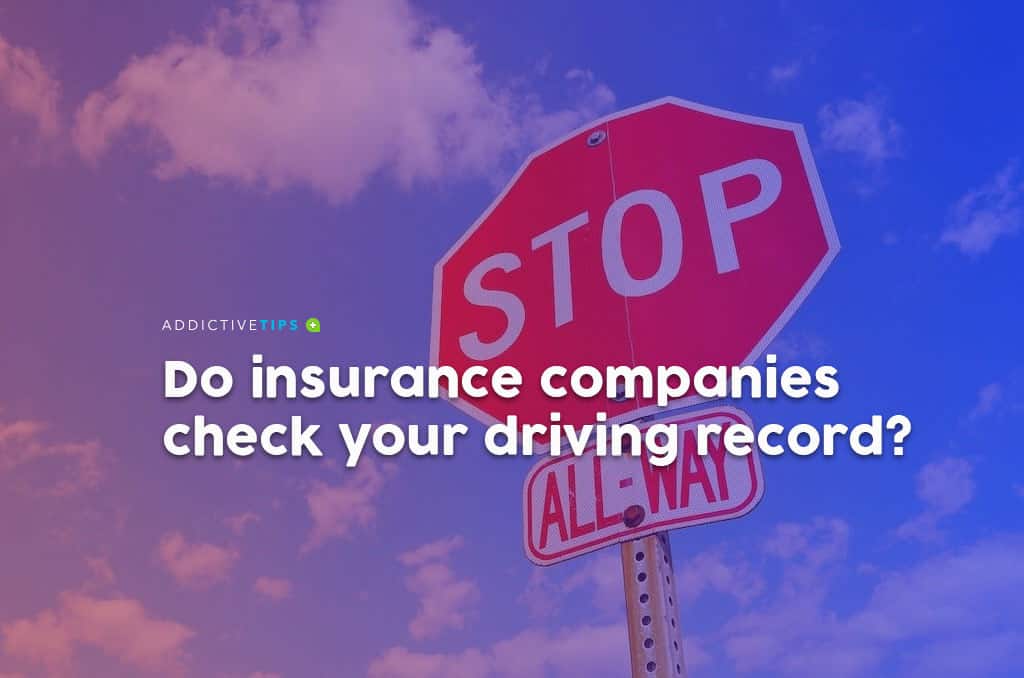 Driving is not a right, it is a privilege that you earn by passing tests to prove that you are capable of driving safely and so qualifying for a license. But your license can also be suspended or revoked if your standards slip and you are caught driving dangerously.
In much the same way as your license status depends on your driving record, so too does your auto insurance record. Auto insurance is there to protect others more than yourself but the companies that provide it have to balance their risks too. If you start accruing traffic offenses or your driving license status changes, they will see you as a greater risk. This means you are likely to see your rates go up as they assume there is a higher chance of you having an accident and costing them money.
So, what can you do about this? In this article, we will explain exactly how your driving license status can affect your auto insurance premiums, how you can check to see your current status, and what you can do to keep auto insurance rates down.
What is your driving license status?
Everyone racks up the occasional minor traffic violation like a speeding ticket or running a stoplight. The odd one shouldn't have a huge impact on your driving license status or your auto insurance rates.
But if you start to get cited for traffic violations on a regular basis, this can start to cause you problems. It can even result in your driving license status being affected. States reserve the right to change the status of your driving license in a number of different ways:
Suspend – If you are found guilty of a number of different violations of a major driving offense, your state could choose to suspend your license. This means for a set period you are no longer legally allowed to drive.
Revoke – If you are guilty of a particularly bad offense, a state can choose to revoke your license. This effectively takes your license back and removes your right to drive legally for good. In some cases, but not all, you may be able to retake your test after an agreed period.
Limit – States can also choose to limit your license. The precise nature of this limitation will depend on the offenses you have committed and the state laws but it can include things like the size of vehicle or areas where you can drive.
What offenses can result in a change in your driving license status?
This will depend very much on the state you are living in and the offense you have committed. Here are two general cases:
Serious offenses such as DUI, drug driving, or reckless driving are likely to result in your license being suspended or revoked across the country.
For minor traffic offenses, most states operate a points-based system. If you accrue enough points from minor offenses, they will then decide to change the status of your license as state law sees fit. Some states are far more lenient than others.
An example of how one points system works is in Georgia. Here, minor offenses will be graded between 1 and 6 points depending on their severity. Things like unlawfully passing a school bus, going more than 34 mph over the speed limit and aggressive driving will all get you 6 points. Texting and driving is a 1 point offense. But if you get 15 points or more within a two-year period, you can expect your license to be suspended.
Other states will differ but most are broadly in line with Georgia's model. The only states that don't use a points-based system are Hawaii, Kansas, Louisiana, Minnesota, Mississippi, Oregon, Rhode Island, Washington, and Wyoming. But that doesn't mean you can get away with bad driving in those states, they just report offenses in a different way.
There are other offenses that seem relatively minor but can still lead to a license being suspended. If you fail to show proof of insurance when asked by a law enforcement officer, you can expect a suspension in most states. Failing to pay a traffic ticket will also probably lead to a suspension. All of these violations will also show up on your driving record.
How your driver's license status affects your auto insurance rate
Insurance companies keep a close eye on your driving record. They know that people with more driving license points or a change in their driving license status are likely to be more dangerous drivers. This means they are a greater risk to insure.
If they think you are a riskier driver to insure, there are two main actions they can take:
Drop your policy – This effectively means your insurance company refuses to insure you anymore and you have to find another company that will.
Increase your rates – Far more common is an increase in rates. This means you have to pay more money to be insured by them. If you don't want to, you will have to find a cheaper alternative.
Neither of these options is very appealing, so how can you avoid being stuck with this choice? The obvious answer is to drive safely and stop racking up traffic violations.
If you already have traffic violations on your record, you will want to know what your driving record looks like to discover if your auto insurance rates might be affected. Fortunately, there is a simple way to check these: run a background check on yourself.
What is a background check?
A background check is a tool that searches through all publicly available information to compile as much information as possible about a person. There is a huge amount of information about every US citizen held in the public domain. Digitization means it is now easy for companies to create tools to search through this data and compile profiles on just about anyone. The information they can gather includes:
Driving record
Criminal records (state, county, and city)
Employment history
Work authorization
Education history (high school and college)
Licenses held
Social media profiles
When put together, this information creates a compelling portrait of a person and as a result, background checks are using for all sorts of reasons, from employers researching a prospective employee to seeking out a long-lost family member or school friend.
One feature of a background check that many people overlook is the ability to run a check on yourself. Background checks can tell you everything you need to know about what information about yourself is in the public domain.
Crucially, this includes your driving records. So if you want to know details of state your driving record is in, how many points you have, and precisely what information about you can be seen by your auto-insurance provider, an advanced background check is the quickest and simplest way to find out.
Best background checking site for driving records
The dilemma most people face is which background checking site to choose. There are so many sites out there and they all claim to be the best around. But not all of them can turn up comprehensive details of your driving records. That's why we have been testing all the top background checking sites to see which is the best to use to get full details of your own driving history. The results are now in and there are our top two recommended sites: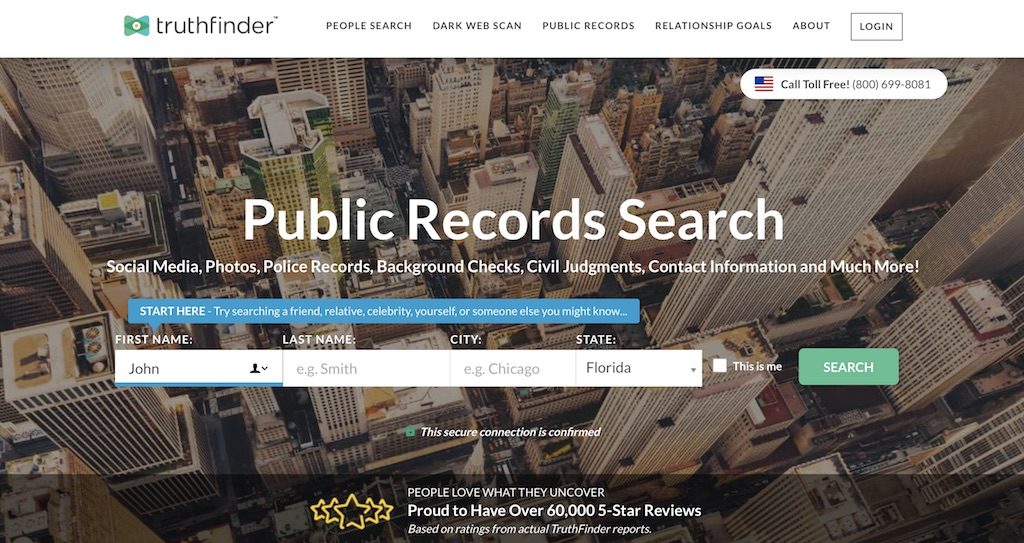 TruthFinder is another site with an impressive record of delivering accurate results. As the names suggests, TruthFinder gets to the truth every time, even if you enter inaccurate or incomplete data. The speed of the Truthfinder searches is a little inconsistent but their final reports are first class and both the desktop dashboard and mobile apps are also very good. There is also a great support service on a 24/7 toll-free number which is a real bonus.
Prices are reasonable across the board and Truthfinder gives you a real sense that the customer is their top priority.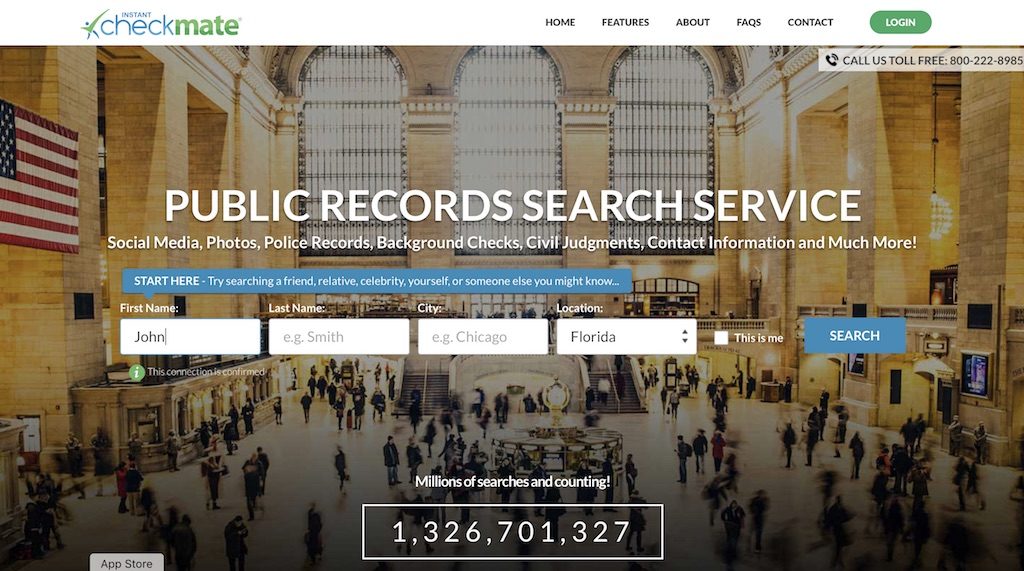 Instant CheckMate's big selling point is speed. It is the fastest background checking site we tested and was able to generate reports quicker than any other site. This doesn't come at the expense of accuracy either. We found their results were just as impressive as the other sites on this list.
Instant CheckMate comes with nice apps and a really user-friendly dashboard. Customer service was helpful too and the final reports, while detailed, were never too complex to understand.
At $34.78 per month, or with a discount, $27.82 per month for a three-month subscription, Instant CheckMate is not as cheap as some of its competitors. But if speed and accuracy are your top priorities, Instant CheckMate is the site for you.
What is the difference between driving license points and insurance points?
Most people assume that driving license points and insurance points are the same thing. But actually, there is a subtle difference.
Driving license points are points your state's Department of Motor Vehicles adds to your driver's license for driving infractions. These are at the center of the insurance points system, but there are other ways you can accrue insurance points too.
For example, if you make multiple insurance claims in a relatively short time period, this will lead to increased insurance points being added to your record as insurance companies will feel there is a greater risk of having to pay out to you. Equally, if you drive an expensive car, you are likely to have more insurance points against your name as the cost of a payout if you do have an accident will be higher.
So while driving license points play a major role in determining your auto insurance rates, they are not the only factor being considered.
What is an SR-22/Certificate of Insurance?
In some states, when you are convicted of a serious traffic offense such as DUI, driving without insurance, or reckless driving, you may be required to carry an SR-22/Certificate of Insurance in order to maintain or restore your driving privileges.
An SR-22/Certificate of Insurance is not an insurance policy. Rather, it is a form provided by your insurance company to prove that you have purchased and are maintaining the required level of liability insurance.
Contrary to popular opinion, getting an SR-22/Certificate of Insurance does not increase your auto insurance rates on its own. You may be charged an administrative fee by your insurance company to issue the certificate, but any increase in your rates will be solely as a result of the offense on your driving record and not the certificate itself.
Summary
If you have fallen foul of some minor traffic laws, there is a chance that your auto insurance rates could remain unaffected. But if your driving license status has changed, your insurance rates will almost certainly go up too.
In this guide, we have explained why this is the case and what situations are likely to affect rates the most. We have also given you some tips on how to check your own records to see what your insurance company will be basing its decisions on.
Has your driving license status affected your auto insurance rates? Did you use a background checking site to check your driving records first? Were you able to get a better deal on your insurance? It's always helpful to hear about the experiences of our readers, so why not share yours with us using the comment box below.