We are reader supported and may earn a commission when you buy through links on our site.
Learn more
What Is a Background Check? How to Run One and Which Service to Use
Running a background check is often touted as the solution to a wide variety of issues, from finding long-lost relatives and friends to checking in on a blind date to learning more about that suspicious neighbor who just moved in next door. Despite their ubiquity, you may nevertheless find yourself asking "what exactly is a background check?" In this article, we'll tell you everything you need to know about how to run a background check, how you can use them, as well as what the best online background checking services are.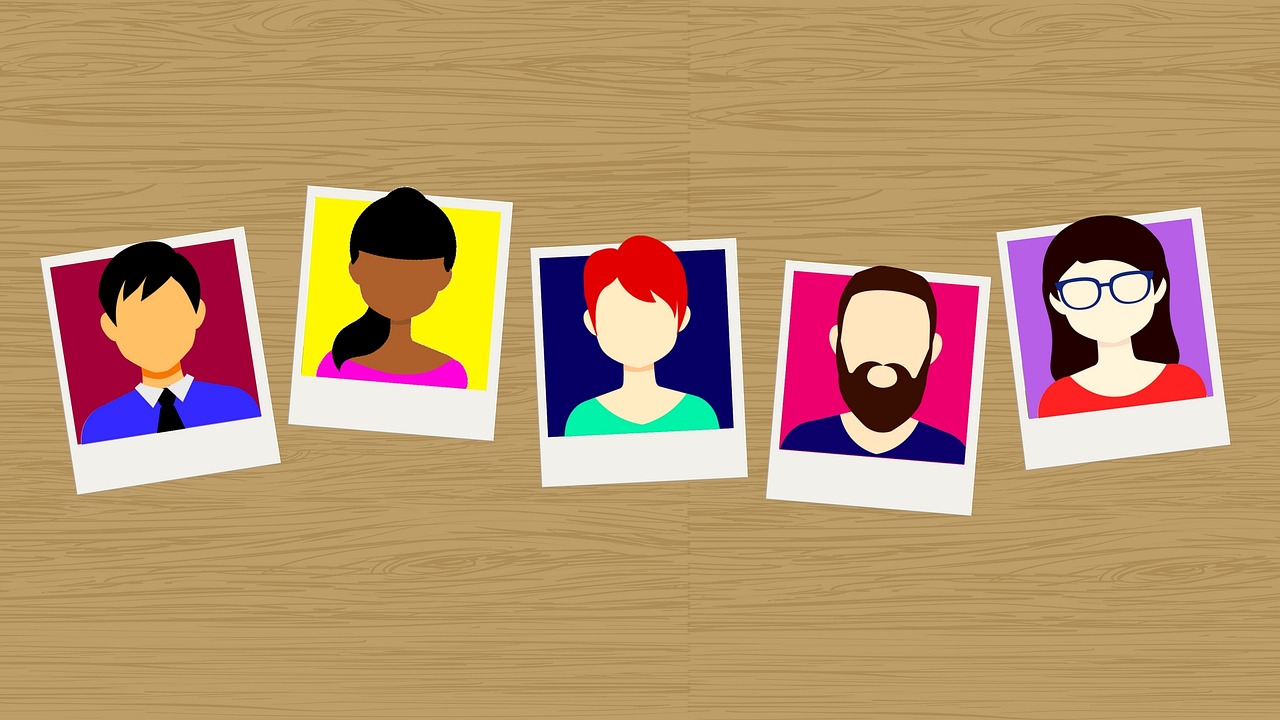 Defining Background Checks
The term "background check" refers to the process of researching a number of different publicly available data sources to compile a profile of someone. This is made possible by the vast troves of information kept on virtually everyone in the USA by federal, state and municipal organizations. While the information contained within these databases is usually freely accessible, the task of actually searching through the glut of data can prove overwhelming for the average person. Professional background checking services have powerful technology at their disposal to make parsing multiple large databases at once a breeze, allowing them to cross-reference findings and compile them into a comprehensive report. This report can give you a surprisingly clear insight into a person's life.
Why do People Run Background Checks?
People choose to run background checks for all sorts of different reasons. Because of the huge and varied amount of data that is publicly available, it is possible to find out virtually anything about someone. This can be helpful in a number of different scenarios, including:
Pre-employment checks – Many employers like to run a background check on prospective employees to ensure the information they have given in their application is correct. In the USA, these checks require the explicit permission of the prospective employee under the Fair Credit Reporting Act (FCRA).
Tracking down a lost friend or family member – People who want to track down a friend or family member they have lost contact with often turn to a background check. The best providers can find contact details for people based on even a minimal amount of information.
Learning more about a person – If you have concerns about someone in your life (or about someone close to your partner or child) and want to know more about them, a background check can tell you plenty about their financial and criminal history as well as much more.
Finding out about sex offenders in your neighborhood – When moving to a new area or when you suspect a new neighbor, you'll want to be sure your family is safe from sexual predators. A background check can tell you everything you need to know about any sex offenders living in the area.
Revealing who keeps calling you – If you keep getting calls from a mystery number and want to know who it is, a background check should be able to give you a name (as well as other potentially enlightening information).
Discovering what data about yourself is freely available – Even if you don't have a criminal record, it may come as shock to learn just how much data about you is out there.
What Types of Information do Background Checks Reveal?

As previously mentioned, virtually all of the data that crops up in a background check is publicly available. Different providers generally fetch similar core data, but may source that information through different sources. Furthermore, customers are generally able to customise their searches to suit their specific needs for better results. When taken together, these factors make it difficult to provide a definitive answer as to what exactly you'll learn when conducting a background check.
But in general terms, the sorts of data you can expect to uncover include criminal records, education records, credit check records, driving records, social security data, litigation records (to uncover details of any legal actions or court cases they were involved in), archive records, personal references, and any information that a person has posted on social media or other online sources.
How to Run a Background Check
Search Over 1 Billion Public Records
Run a comprehensive background check on ...
There's absolutely nothing stopping you from searching public archives by hand, however you're far better off getting a professional service to do the work for you. Otherwise, you might have to spend a prohibitive amount of time combing through many millions of files across various databases. In fact, the process would take days, if not weeks, of hard work while costing you a fair few dollars in access fees (which are more common than you might expect).
In contrast, online background checking sites will only charge you a single upfront fee. They will then ask you to enter all of the details you have on the person you want to check. After that, the search begins immediately. The sheer volume of data that can be covered by a background check is enormous, but thanks to the latest online research technologies, reputable sites can return results on a check in mere minutes. In some circumstances, such as when they need to send runners to access non-digitized court records, a report may take a few days. It is rare that anyone has to wait longer than that.
How to Choose the Best Background Checking Site
Once you have decided to use a background checking site, the next decision to make is which one to go for. There are a lot of these sites around and needless to say, they all claim to be the best in the business. Some have a justifiable claim to this, but many do not. There are even a few scam sites out there looking to make a fast buck at your expense. So, how do you make a choice?
We've done a lot of the hard work for you, testing all the major services out there against our strict criteria, which include:
Fast results – Most users want to turn around their searches fast, but response times can vary with different sites. The best sites can deliver results in just a few minutes, while even the most complicates searches shouldn't take more than four or five working days.
Search customization – Unless you're doing a general search, you likely already have some idea of where to look for your subject. Sophisticated search services always provide options to narrow down the field to boost efficiency and accuracy.
Detailed research – Some sites offer a more detailed and diligent research service than others. To be sure you are getting the best possible results, you need to choose a site which offers the highest quality research.
Accurate and understandable reports – The final report is a vitally important document, but the quality of these can vary markedly. The best sites can deliver reports that are both accurate and easy to understand.
Usable dashboards – Most sites offer an online dashboard where users can manage their searches, reports, and other data. But these dashboards can vary in design and usability. The best are simple, intuitive to use, and easy on the eye.
Mobile apps – Everyone likes to access their online services on mobile devices these days, but only the very best sites offer dedicated apps where you can manage your searches and access results.
Good customer support – Customer support is vital if you have problems with your search or questions about your results. The best sites offer a support service which is available outside offers hours and can be accessed in a number of different ways.
It is important for anyone using a background checking site to bear in mind that none of them can guarantee all of their results are 100% accurate. It is rare, but mistakes do happen. But all of the sites we have recommended below have excellent feedback customers as well as fine track records of delivering accurate results. They really are the best background checking sites around and we have no hesitation in recommended each of them.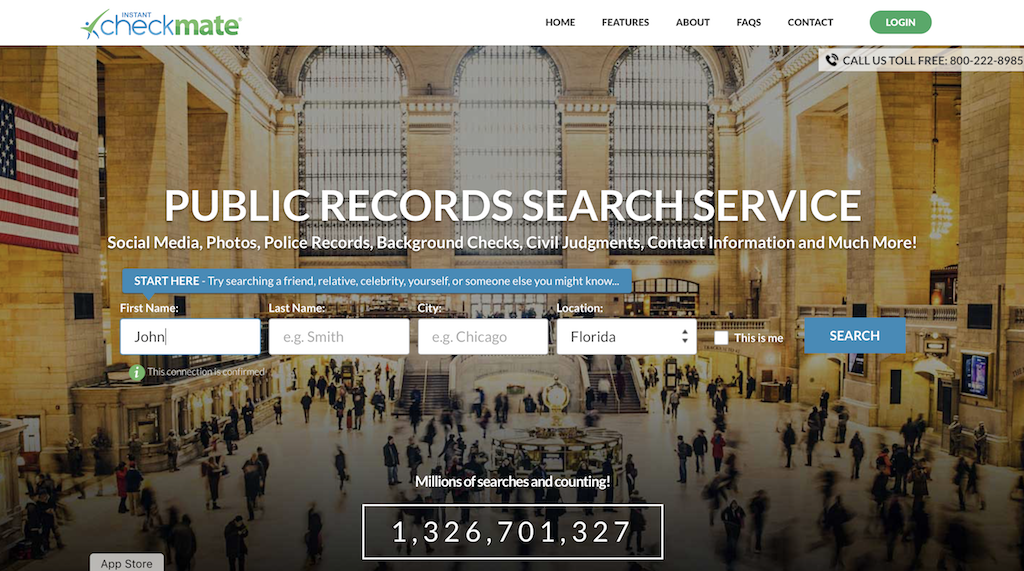 Instant CheckMate is offers an impressive service and ticks off all the main criteria we are looking for. Like many other top-notch companies, they also offer a two-tiered service package. At their basic rate, a search can include information from sources such as criminal records, marriage and divorce records, details of relatives, address history, and any public social media profiles.
If you want more, such as data from court records, financial history, driving licenses and weapons licenses, you will need to pay extra for their premium service. All of their final reports are detailed yet easy to read and comprehend. CheckMate can only offer an Android app right now, which is a pity. But their online dashboard is superb and easy to use even on a mobile device if needs be. They also offer excellent customer support which is available to access around the clock. Checkmate is another site well worth giving a try.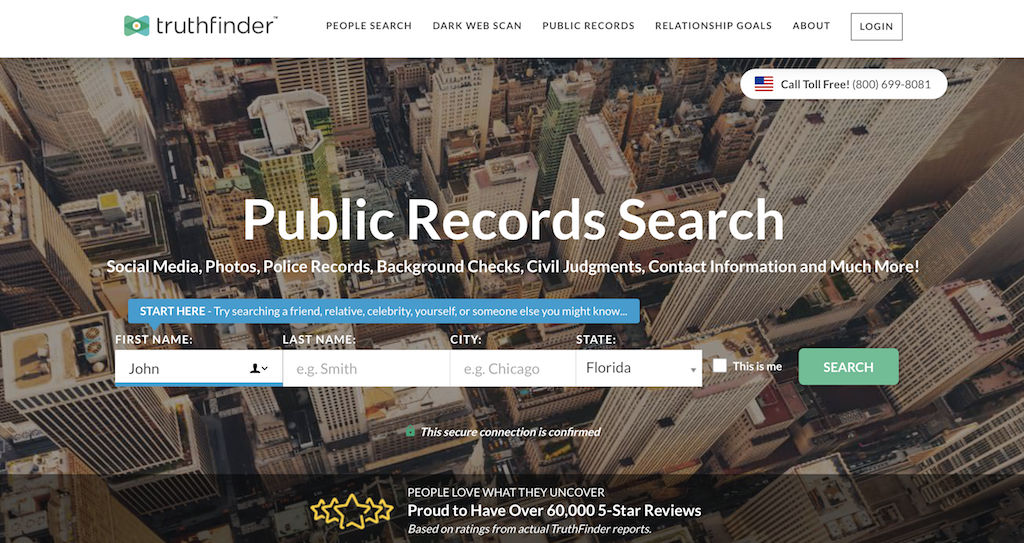 Truthfinder is a site which claims to search through millions of public records and offer one of the most comprehensive services around. There appears to be some merit to these claims too. Their basic level search covers such things as criminal and court records, driving records, personal information, and information about relatives. For their higher level, they will also search data including education history, voter registration records, weapons and other licenses held.
Truthfinder also offers a unique and powerful deep web research service. They claim this searches through more online sources and social media profiles to ensure nothing online is overlooked. It is certainly true that their results often include a lot of interesting online content. Truthfinder's reports are clean and simple to read and their online dashboard offers the same qualities. Unfortunately, they only offer an Android app at the moment, but they do have 24/7 customer support which is available toll-free.  Customer feedback from Truthfinder is excellent and we have no doubt they will deliver satisfactory results for you too.
3. Intelius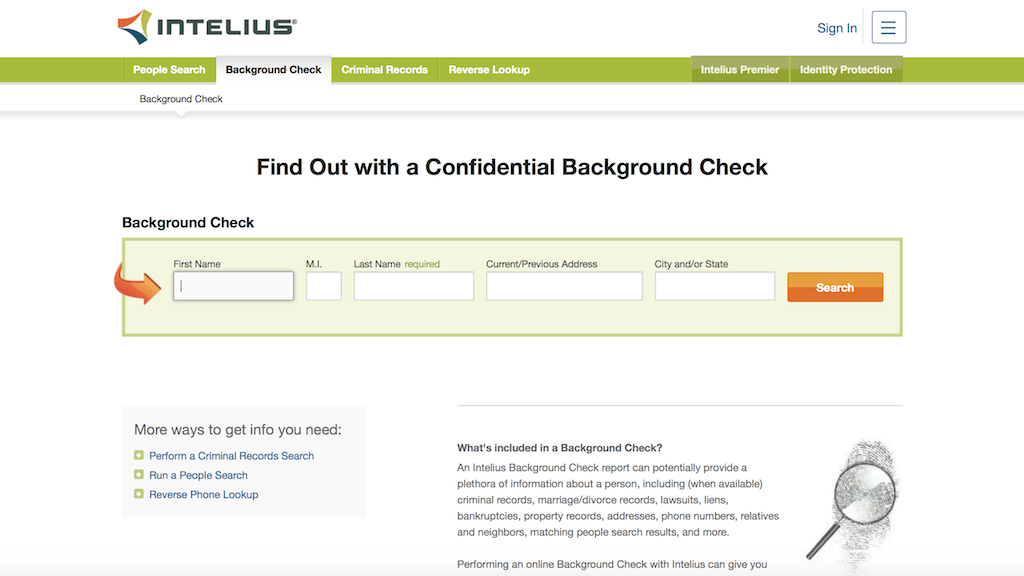 Last but not least is Intelius, which searches a huge range of sources and will usually uncover details such as a person's full contact details, address history, criminal records, sex offender register details, financial history, property records, and educational history. Their attention to detail is hugely impressive and, they claim to have more than 50 million background checks for satisfied customers from across the USA.
Intelius has a sleek online dashboard which is well designed and easy to use, and their final reports are well designed and easy to follow. They also offer dedicated apps available for both Android and iOS devices. While their customer services provisions do not quite match that of some of their competitors, they should still be sufficient for most users and do also include a pretty decent online troubleshooter service.
Why Are Some Background Checking Sites Free While Others Charge a Fee?
One question that seems to come up again and again about background checks is why they are not available for free. It is a reasonable question. After all, the sites that we have recommended are only accessing data that is already in the public domain. But as we have already said, there is often a fee charged to access many of the data sets used and these sites also have a number of other costs to consider too. Their research technology, which allows a check to be run in minutes, does not come cheap. They also have staffing and other administrative costs to contend with as well.
There are a few places where you will find offers for 'free Background Checking services'. However, we would advise you to approach these sites with caution. If the site is offering their service for free, there is almost certainly going to be a catch somewhere. It might be that they plan to sell your data or try and download malware or other malicious software onto your device. Others will just offer a low quality or completely fraudulent service. The best background checking sites do not charge especially high fees for their service while delivering peace of mind.
Conclusion
We have established that a background check is a search of publicly held data which can be combined together to create a clear portrait of a person. They can be carried out manually by individuals, but the best way to run a background check is to use an online service provider. There are many of these and to help you choose the best, we have identified the core criteria we used to narrow down the best three services on the market.
Have you ever run a background check on someone? How did you find the experience? Did you use any of our recommended background checking sites? Did you final report turn up any information you weren't expecting, or which we haven't talked about in this article? We always welcome the comments and views of all our readers, so why not share them with us using the comment box below.