We are reader supported and may earn a commission when you buy through links on our site.
Learn more
LifeLock Review (2019) – Comprehensive Anti-identity Theft Protection
In our LifeLock review we're going to help you settle your questions: is LifeLock as good as they claim? Are they worth their price? And most importantly — is LifeLock right for you?

With identity theft becoming an increasingly huge and growing problem, you need a good protection service. And while no identity theft protection service can actually stop theft, LifeLock makes some claims that, if true, would make them about as close to a true silver bullet as you can get. Today, we put LifeLock's monitoring and restoration services to the test, revealing the truth about what the service can do for you.
LifeLock overview
LifeLock is a large identity theft protection company that was founded in 2005 and is based out of Tempe, Arizona. They've come a long way since a rocky patch where they were subject to multiple investigations by the FTC, as well as various lawsuits from customers and credit reporting agencies. As of 2017, LifeLock became a subsidiary of cybersecurity giant Symantec.
You've probably seen LifeLock's commercials. They're proud and confident in their identity theft services — so much so founder CEO Todd Davis actually posted his real social security number in several ad campaigns. In 2010, the FTC filed suit against the company for misleading advertising (after all, no company can fully guarantee that your identity will never be stolen), prompting Davis to step down as CEO (though he remains Executive Vice Chairman).
Despite the audacity and subsequent cost of the marking stunt, it may have paid off in the end. Since the ad campaign ran in 2007, Davis's identity has been confirmed stolen 13 times. While that might not seem to indicate a rousing success at first glance, the figure seems much more favorable when you consider the hundreds of attempts that have been blocked in the past 12 years.
LifeLock pros and cons at a glance
If you're short on time, here's the short-and-sweet version of what we liked and didn't about LifeLock:
What we liked
60-day money back guarantee
Monitoring watches for suspicious activity on both credit and bank accounts
Million Dollar Protection package
Provides up to $1 million in lawyers and experts on all service plans. You also get different degrees of reimbursement for lost funds, depending on the package you select.
U.S.-based Restoration Department works on your behalf
If your identity has been stolen, they'll work on your behalf from start-to-finish, so you'll never be alone trying to contend with halting and recovering everything.
Convenient mobile application and 24/7 customer support
What we didn't
Monthly subscription rate goes up after 1st year
After your first year being subscribed to LifeLock, they'll raise the monthly price by $3-5/month.
Full family coverage gets expensive
Your spouse or significant other will have to purchase a separate plan, and each child you add incurs a separate monthly fee.
ID restoration services have limited hours
The Identity Restoration Services are only available during business hours — so getting started quickly resolving an ID theft situation that happens on the weekend won't be possible.
iOS devices aren't supported
This is a small qualm, but Norton Security — LifeLock's antivirus software — doesn't support iOS devices, so if you have one then you're out of luck.
Evaluating LifeLock
"LifeLock uses proprietary technology that searches for potential threats to your identity. If we see activity using your personal information, we alert you. [Phone alerts made during normal local business hours.] If it's not you, we go to work on your behalf. And if you're ever victimized by identity theft… a member of our U.S.-Based Identity Restoration Team will be dedicated to your case."
Is it true? To evaluate the validity of LifeLock — and who the service is right for — we took a look at the different plans the company offers, then we broke each plan down by their pricing options and features included. Along the way, we asked questions like these:
What kind of plans does LifeLock offer? What makes them different from each other?
What pricing structure does LifeLock attach to its services and packages?
What services, features, and add-ons does LifeLock offer, and with which packages?
How good is LifeLock's customer service? What about their Restoration services?
Plans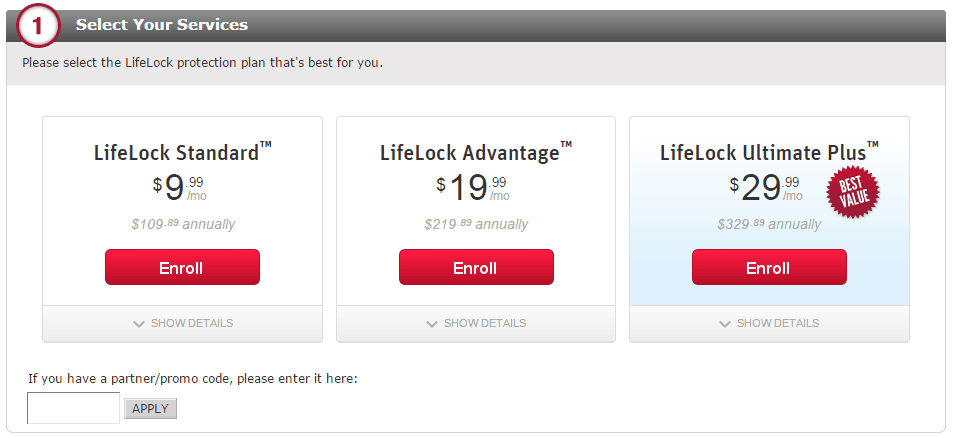 LifeLock offers 3 levels of plans: LifeLock Standard, LifeLock Advantage, and LifeLock Ultimate Plus.
LifeLock Standard
LifeLock Standard gives you monitoring for 1 of the 3 major credit bureaus and provides up to $25,000 in reimbursement for any funds lost to identity theft.
LifeLock Advantage
The mid-tier plan offers monitoring for just one credit bureau, but provides a free credit score for that bureau, as well as bank account and credit card monitoring and notifications of data breaches.
LifeLock Ultimate Plus
The highest-tier package offers the aforementioned features, plus monitoring for all 3 major credit bureaus with credit scores. You can also get monthly credit scores from one credit bureau and opt to monitor certain investment accounts and receive alerts on bank account takeovers. In addition, you get priority customer service over the lower-tier plans.
At all levels, you get:
Dark web monitoring
LifeLock Privacy Monitor
USPS Address Change Notification
Lost Wallet protection
Alerts for Social security number breaches.
1. LifeLock Standard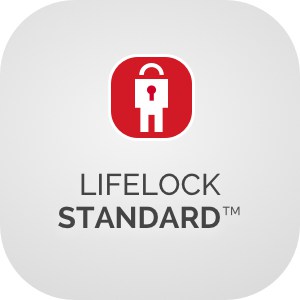 LifeLock Standard is LifeLock's base-level identity theft protection package. It starts at $9.99 per month, which comes out to $109.89 annually, although neither price includes sales tax — so that'll be an additional amount. Included are monitoring, alerts, and recovery services:
Monitoring
Monitoring of 1 credit bureau; Privacy Monitor tool to help you keep your private information safe; Dark web monitoring.
Alerts
Personal data that's used on credit card applications; personal data seen on the dark web; fake personal information connected to your identity; and address changes. These are sent through LifeLock's patented LifeLock Identity Alert system through text, phone, or email.
Recovery
Stolen fund reimbursement and personal expense compensation of up to $25,000 for each; and up to $1 million in coverage for lawyers and experts ("Million Dollar Protection package"); Lost Wallet protection to help you cancel and replace credit cards, driver's licenses, SS cards, insurance cards, etc.
2. LifeLock Advantage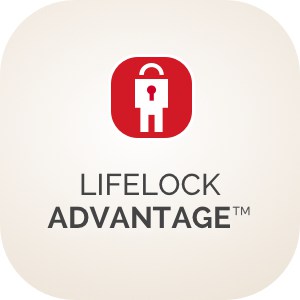 LifeLock Advantage makes a major jump to $19.99 per month and $219.89 annually. Included in this middle-tier protection package's monitoring, alerts, and recovery are all of the features included in the Standard package, plus some more:
Monitoring
1-bureau credit monitoring plus annual credit report and score from that bureau; Privacy Monitor Tool; Dark web monitoring; bank account and credit cards; court records.
Alerts
Personal data used on credit card applications; personal data on the dark web; fake personal info connected to you; address changes; significant cash withdrawals, transfers, and purchases; large-scale breaches; your personal information found on arrest records.
Recovery
Stolen fund reimbursement and personal expense compensation of up to $100,000 each; Million Dollar Protection package; Lost Wallet protection.
3. LifeLock Ultimate Plus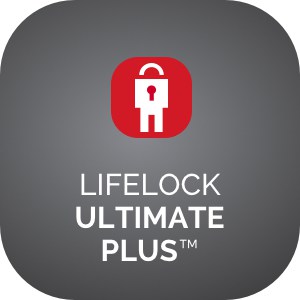 Finally, LifeLock Ultimate Plus starts at $29.99 per month, or $329.89 annually. All the features and services provided in the lower-two packages are included, and again you see a definite leap upward from the previous plan:
Monitoring
3-bureau credit monitoring, annual credit report and score from all 3 bureaus, plus monthly credit score tracking from 1 bureau; Privacy Monitor Tool; Dark web monitoring; bank account and credit cards; court records; investments/401(k) accounts; sex offender registries.
Alerts
Personal data used on credit card applications; personal data on the dark web; fake personal info connected to you; address changes; significant cash withdrawals, transfers, and purchases; large-scale breaches; your personal information found on arrest records; new bank account applications ("Bank account takeover"); investments/401(k) activity; your name appearing on sex offender lists.
Recovery
Stolen fund reimbursement and personal expense compensation of up to $1 million each; Million Dollar Protection package; Priority live member support; Lost Wallet protection.
Customer service + restoration
LifeLock offers a few ways to make contact with their support team. The LifeLock Member Portal gives you self-service options and gives answers to general questions. Phone and text support are available 24/7, as well as by email. And if you become a victim of identity theft, LifeLock's Restoration Department will come to the rescue. A dedicated restoration specialist will take on the brunt of the load to help you resolve the issue; you can even sign a Limited Power of Attorney to give LifeLock permission to work with merchants, credit agencies, and financial institutions on your behalf to resolve and restore your identity throughout the entire process.
One rather large downside, however — the Identity Restoration Service is only available during business hours. Identity theft can happen any time, and speed is critical when it does, so this is no small issue.
Where LifeLock falls short
All of that said, LifeLock does have some shortcomings. Let's explore them by service area:
Alerts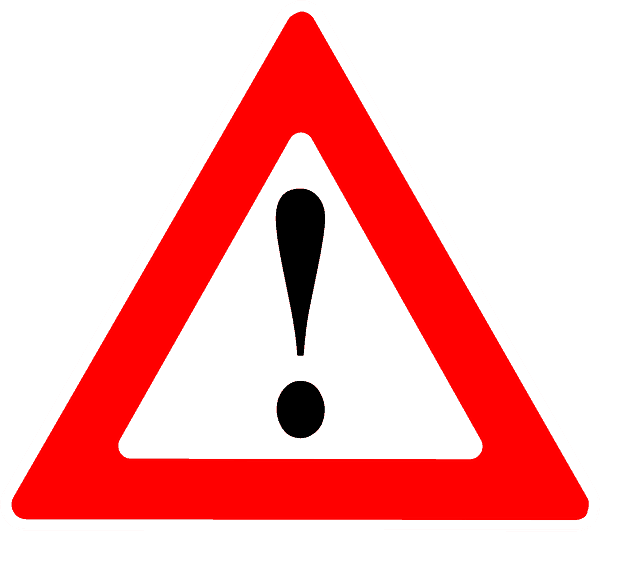 While most suspicious events trigger alerts — credit card applications, changes in court records, any info detected about you on the dark web, etc — not everything does, or at least does so in a timely fashion. For example, LifeLock admits that certain events may not trigger alerts for up to 30 days, including:
Applying for credit, services, or refinancing from a bank listed in your alert;
Making changes or adding users to the company or bank listed in your alert;
Applying for or inquiring about new services, rewards/reward cards, airline rewards, sweepstakes, etc. with the company or bank listed in your alert.
So essentially, if you setup your bank account or a company that you transact with frequently to be listed as "legitimate" in your alert system and someone commits fraudulent activity on that account, you may not be alerted by LifeLock.
Further, LifeLock admits that despite the large number of companies they keep in their network, not all transactions are covered under that network, nor do all merchants participate. That said, if you find a fraudulent event that you didn't get alerted to, LifeLock offers a simple 2-step process:
Notify the financial institution where the event happened; then
Contact the LifeLock Member Services Department.
Plans + price
Unless you're willing to spend $30 per month on identity protection, LifeLock's 2 lower tier plans aren't very robust — not in comparison to other competitors. You only get access to credit reporting from 1 bureau, and only get credit reports on an annual basis. Plus, LifeLock doesn't offer any true family plans — your significant other must subscribe to their own, separate plan, and for each child you want to add to your plan you'll need to pay an additional $5.99/month.
So take an average family of 4, and even at the Standard plan's price you'll be paying $32/month — compare that with TrustedID's family plan that's just $27.99/month. And if you want the fullest, most comprehensive protection LifeLock can offer, that same family of 4 will have to pay $72/month.
And one final gripe about price — those same prices quoted earlier are only good for the first year. After that, you'll pay between $3 and $5 extra per month for each plan (up to $12.99, $24.99, and $34.99, respectively).
The verdict
So what's the final word, then? Is LifeLock right for you? The good news is that LifeLock is about as comprehensive an anti-identity theft protection service as you can get. As they mention in their fine print, "no one can prevent all identity theft", but LifeLock comes pretty close. That said, beyond excellent monitoring and reporting services, LifeLock really shines when it comes to restoring your identity after it's stolen. The Restoration Department truly steps in and works with you from beginning to end, ensuring you're never alone in the process of recovering your stolen identity. Their reimbursement and compensation packages alone can lessen the strain of the ordeal.
But of course, the downside to LifeLock's protection is cost. As mentioned earlier, getting LifeLock's most comprehensive package, adding on a spouse and couple of kids brings your total up to about $72 per month — no small amount of change. And again, those monthly prices go up $3-5/month after the first year. So deciding if LifeLock is the right service for you comes down to a personal choice — is the cost worth the peace of mind, knowing you've got real-time monitoring and alerts, as well as specialists dedicated to restoring your identity if it becomes stolen? We've given you the information, so now it's up to you: only you can decide.
Have you used LifeLock before? How do you think it stacks up to other comparable services? Tell us your thoughts in the comments section below.