DisplayFusion: Download and Install for Windows 10
A lot of computer users have to rely on two or more monitors, such as gamers, web developers, and designers. It definitely helps with productivity.
If you're interested in managing all aspects of your monitors and desktop, take a look at DisplayFusion.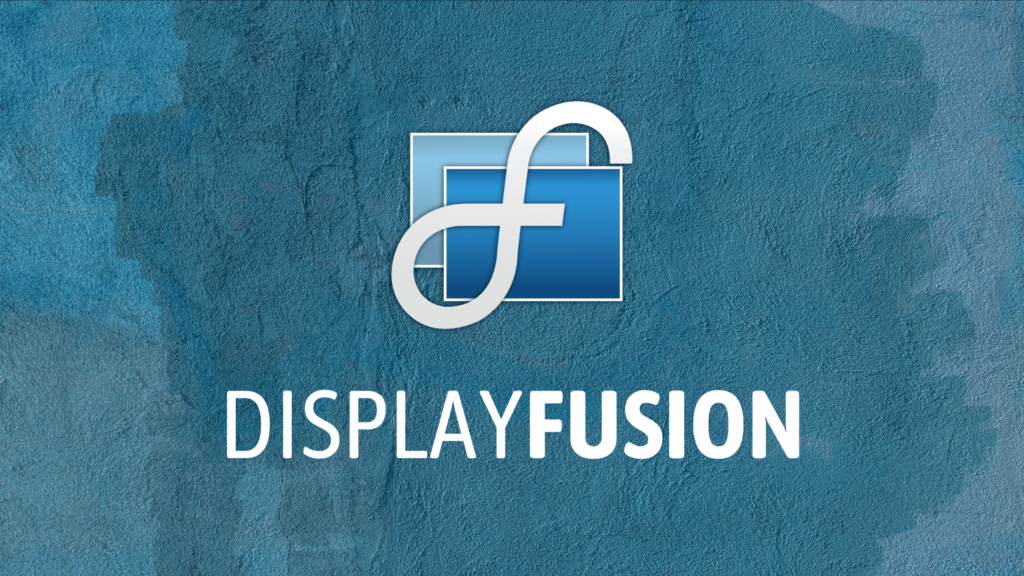 DisplayFusion is a lightweight Windows application that gives you full control of your multi-monitor setup. It lets you create multiple profiles with different configurations so that you can switch layouts easier.
How to download DisplayFusion
You can download DisplayFusion from the official website, whether you prefer an EXE or MSI setup file.
There's also a portable edition available in case you don't want to go through the installation stage and end up with unwanted registry modifications. Besides, you can add DisplayFusion to a removable storage unit and directly run it on any device.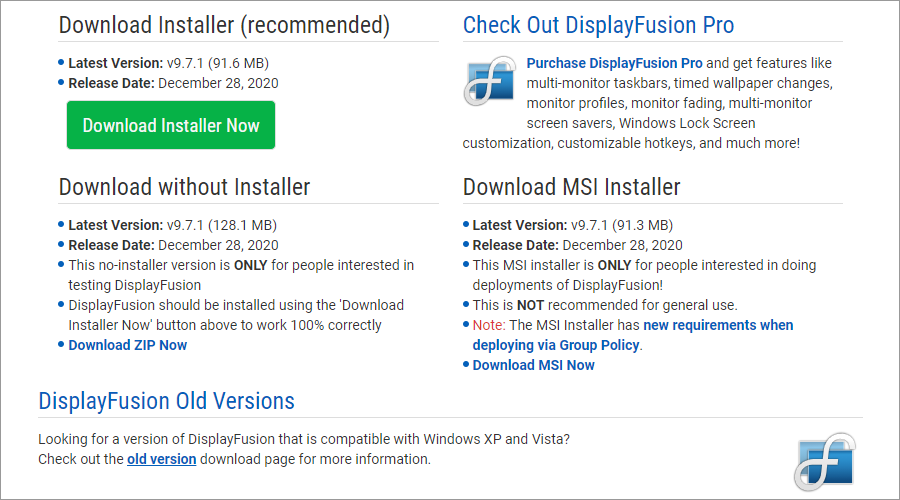 The software tool supports Windows only, and the latest version works with Windows 7, 8, 8.1, and 10.
If you're running Windows XP or Vista, you can still take advantage of this wallpaper customization app by downloading an older DisplayFusion version.
Setting up the desktop manager
In addition to reviewing the license terms, you can change the default installation directory, create program shortcuts, set the app to launch at Windows startup, and add it to the Windows right-click menu.
If you're opting for the portable edition, you can simply unzip the files and launch the executable file right away.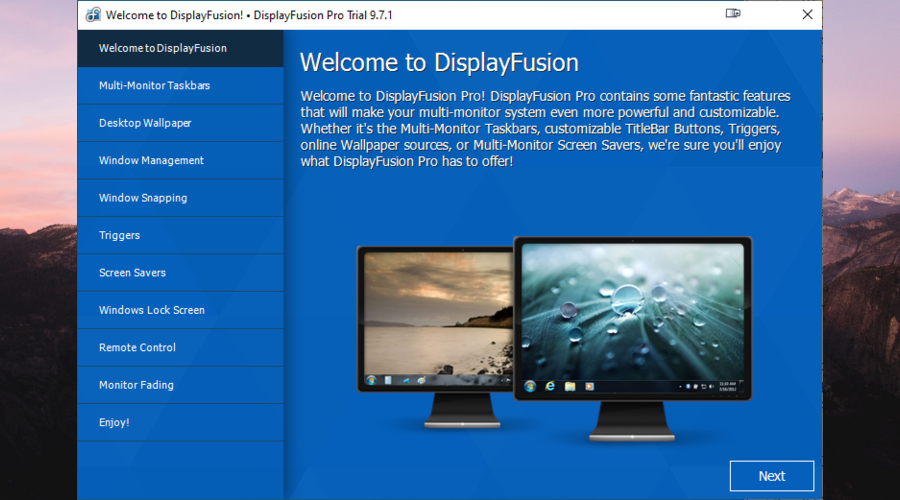 Although DisplayFusion offers a pro version, it also has a free one with limited features.
The best part about DisplayFusion Pro is that it offers a 30-day free trial, which you can immediately activate during setup.
How to use DisplayFusion
Before configuring any settings, you have to enable the desktop manager:
Fire up DisplayFusion
Click its icon in the systray
You can create as many new profiles as you want, each with distinct settings. Here are the wallpaper settings you can customize:
Use the same image or a different one for each monitor
Set a wallpaper color, photo or video from your PC or URL, or use a popular online provider like NASA (Astronomy Picture of the Day), Flickr, Imgur, Pixabay, Reddit, Unsplash, Instagram, Facebook, or Google Photos
Specify the monitor color mode
Show wallpaper, system or any custom information on the monitor
Rotate, scale, flip, move, or blur pictures
Pause wallpaper changes in remote desktop sessions, low battery mode, or when full-screen apps or games are also running
Use transitions on wallpaper changes and mute all audio for video wallpapers
By right-clicking the program's systay icon, you can change monitor settings or manage audio device using DisplayFusion instead of the Windows built-in features.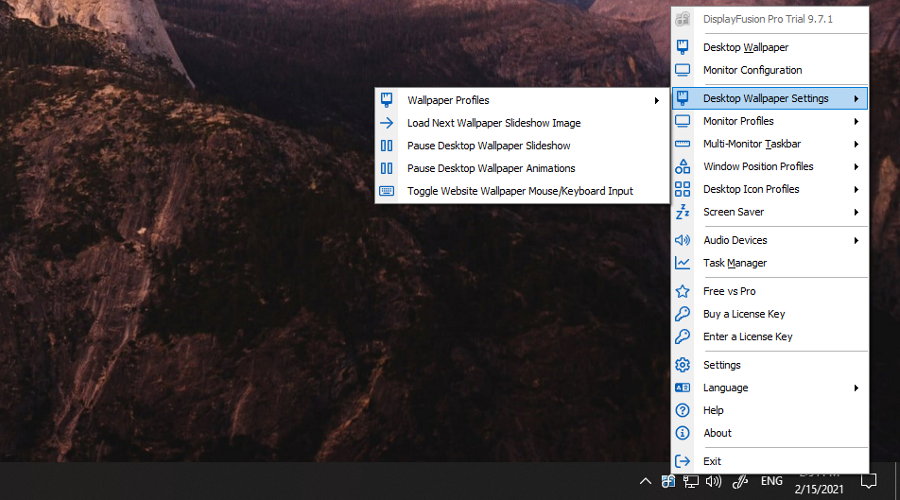 It's also possible to pause desktop wallpaper slideshows or animations, toggle taskbars, as well as to create profiles with window positions and desktop icons.
Check out the complete list of features provided by the the free and pro versions of DisplayFusion.
Explore advanced settings
Most advanced options can be found in the Settings section. For instance, you can set up keyboard shortcuts for every minor details happening on your screen.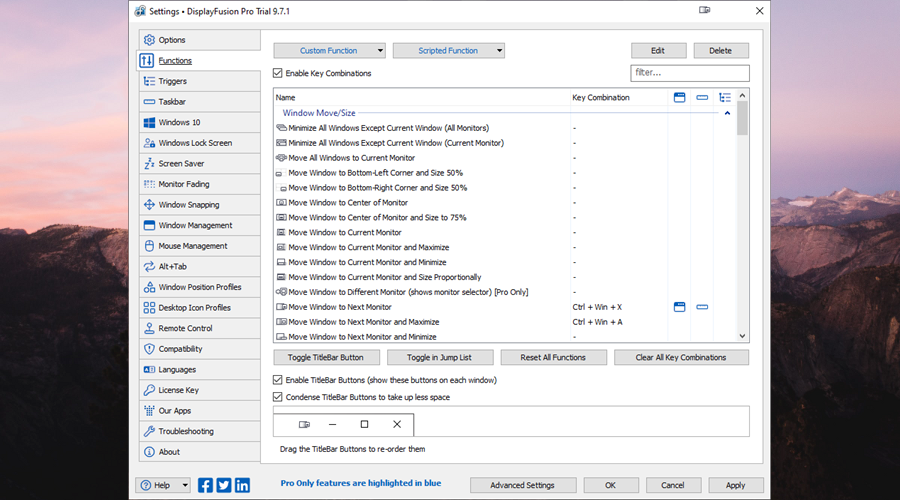 It's also possible to create triggers for starting applications or processing command-line parameters. You can customize taskbars like adjusting their level of opacity, or allow DisplayFusion to take over the Windows lock screen and screensaver.
Other features provided by the software program focus on monitor fading, window snapping and management, mouse control, remote control mode, and compatibility with other running applications.
Is DisplayFusion worth it?
Although DisplayFusion has a rich set of options and configuration settings dedicated to wallpaper management, you don't need advanced computer skills. It's all pretty intuitive, as long as you're willing to experiment with the app.
Evidently, it must remain running in the background to be able to switch desktop profiles. But it has a low footprint on system resources, so you shouldn't experience any stability issues, whether you're running Windows 10 or XP.
We think DisplayFusion is worth it. The free version is multilingual, has tons of cool features and you don't have to spend any money.
It's pretty clear that the pro edition is better since it offers more features. But DisplayFusion generously offers a 30-day free trial with no credit cards and no strings attached.