4 Great Apps For Taking Notes On Linux
It appears that note taking is the next big thing for everyone to jump in on. A few years ago, the most mainstream note taking app was Evernote. In 2017, there is Google Keep, Microsoft One Note, and a multitude of other note apps that profess to allow users to "scrapbook the web" by saving random links, pictures etc in their note app. Whether you get this new trend or not, it's here and not going away. It is because of this, we as Linux users should be aware of great, Linux-friendly note applications that take out favorite platform seriously. Here are 4 apps for taking notes on Linux.
1. Simplenote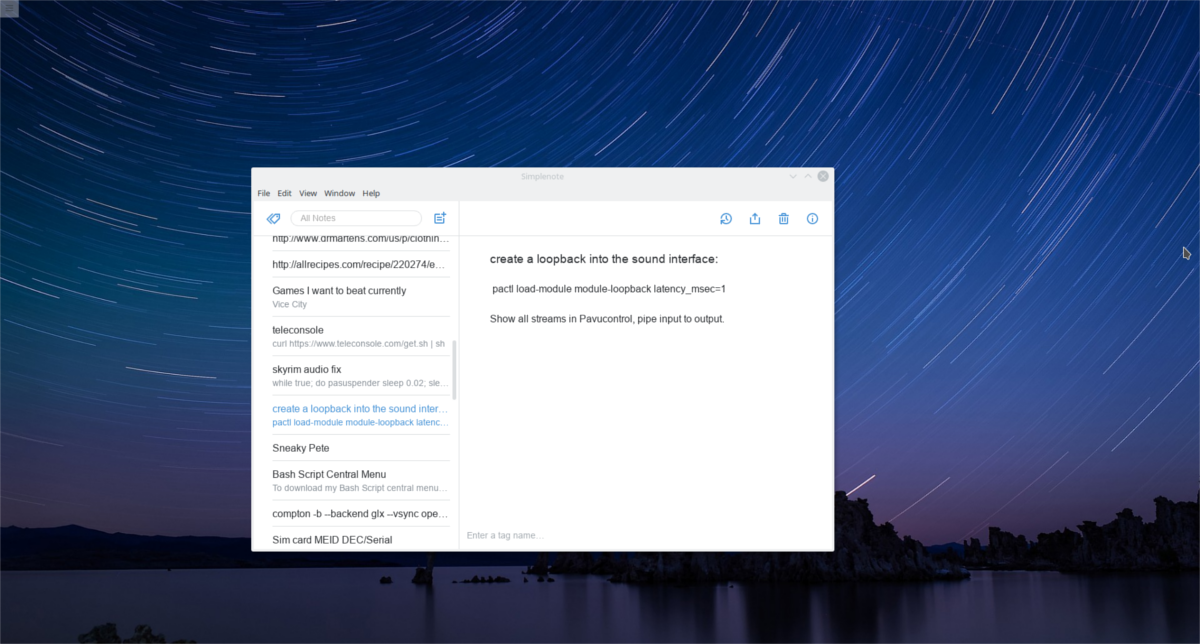 Out of all the note taking apps for Linux, Simplenote stands out. It's so popular it's even packaged in snap form! With this tool users can quickly and easily make notes to save for later. The software itself sports many different features, such as the ability to easily collaborate with other Simplenote users in real time (like Google Docs), publish links for the public to view, markup support, support for note-tags, an easy to use search function, and more!
Those looking for a great note taking app for Linux need look no further than Simplenote. Why? Like most tools and services in 2017, the app is cross-platform. This means that on Windows, Mac OS, Linux, Android, iOS or the web, your notes will be easily accessible and synced instantly. What are you waiting for? Check it out now!
2. Laverna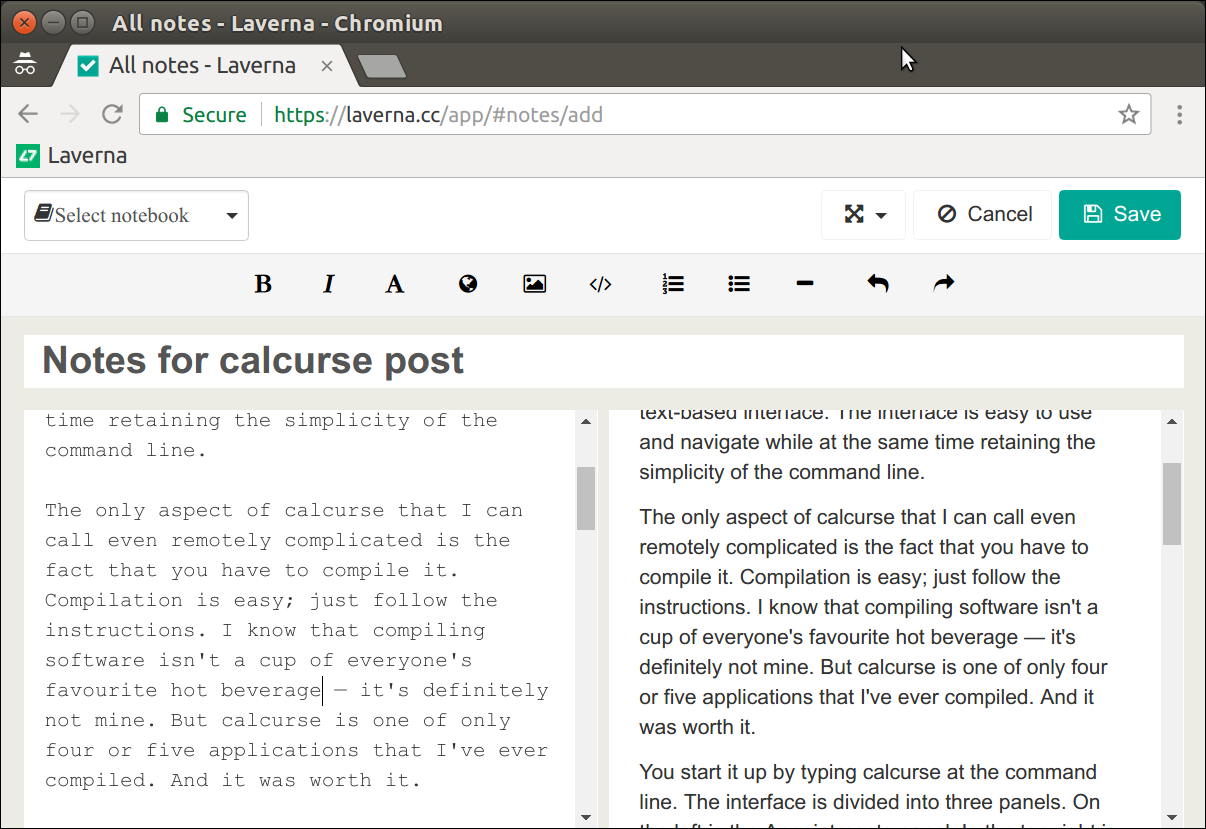 Laverna is a great note taking application for those who like to turn their note apps into a myriad of rich pictures, web clippings and etc. This app is very similar to Evernote, and for those on Linux that are looking to get away from Evernote for something free and Open Source this is probably the best option.
The app's features include support for markdown-based editing, the ability to synchronize notes with Dropbox, multiple editing modes (distraction free mode, preview mode, and normal mode), no registration required to create notes, and is web based so it'll work on anything with a web browser.
There's a clear downside to Laverna for those who love to have a local app on their system. However, if you can handle the fact that the tool is entirely web based, this is a great option! Learn more about the Laverna note app at their website here.
3. Tomboy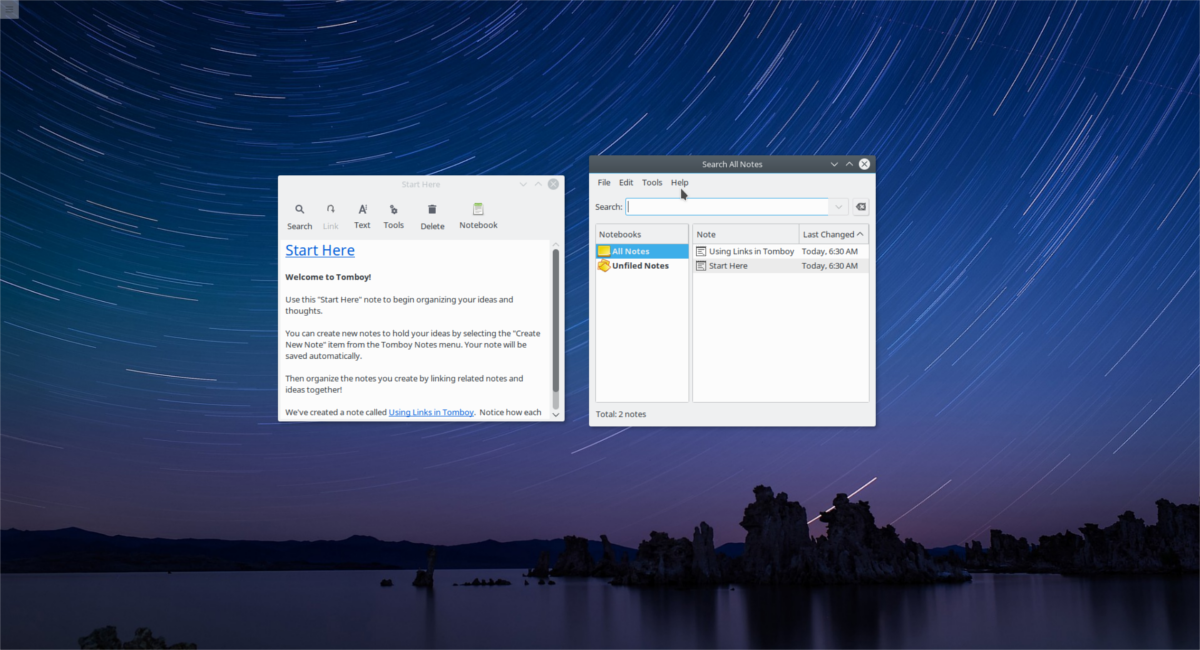 Tomboy is one of the original note taking apps for Linux. Unlike the apps on this list, Tomboy is more centered around "sticky notes". It's not a platform app with an easy syncing protocol set up for the user. Instead, users take and store notes of things locally, on their PC and can then sync notes by setting up an SSH or WebDav share. The Gnome project works on Tomboy.
The app has many features, such as text highlighting, built-in spell checking software, automatic hyperlinking and email linking, support for bulleted lists, the ability to backup/restore notes, etc.
The Tomboy app is not glamorous, or even that interesting. It's the product of another era. In a world where everyone is using Google Keep, and OneNote, Tomboy doesn't really fit in. If you find yourself not interested in "note platforms", with "cloud storage", Tomboy may be just what you need. Want to learn more about Tomboy, go to the official Gnome product page!
4. NixNote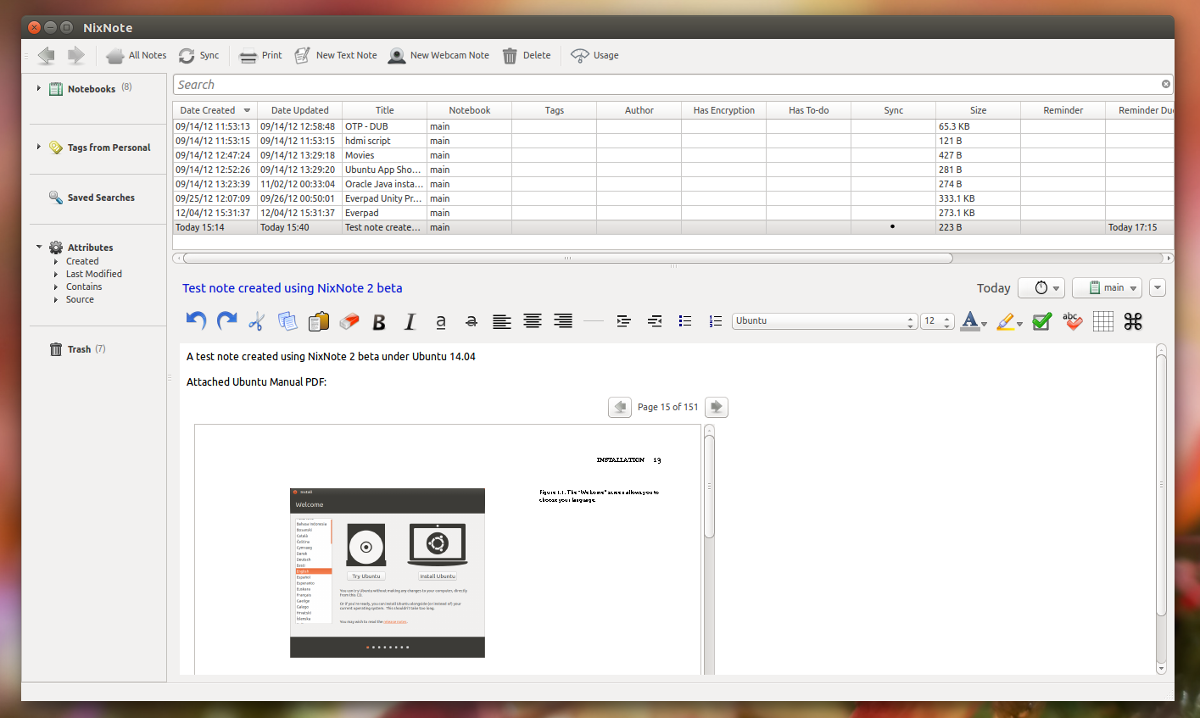 Evernote is very popular. Some say that is because Evernote was the first "modern" note app to exist. When it first came out Google Keep wasn't a thing and they had total control of the market. These days, though Evernote remains popular, it is overshadowed by more competitive products that don't charge users for features. If you're a Linux user that just can't give up Evernote, you can install a third-party client to handle your notes. There are many third-party clients for the Evernote platform on Linux, but the best one is easily NixNote.
With it, users can easily access their Evernote notes, clippings, bookmarks and etc. It also supports features, like: a local note database for offline access, as well as encryption. The app also works on other platforms besides Linux too, if you want to use it instead of the official app elsewhere.
Though NixNote isn't the first choice for Linux users as it's based on a closed platform, it still manages to be a great product. If you've got to have access to Evernote on Linux, install NixNote.
Conclusion
Note taking is becoming really popular really fast. Years ago, most Linux users settled for a decent text editor and miscellaneous files all over their PC, or a few Libre Office document files here and there. These days, note taking apps are how most people do things. If you're looking to get in on a note "platform" that makes it easier for you to save thoughts, links, pictures, etc., easily on Linux and elsewhere, this list has you covered.
Happy note taking!